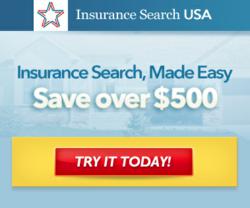 San Francisco, CA (PRWEB) September 05, 2012
Recent studies show many Americans aren't taking the time to review their car insurance policies resulting in lost savings in the hundreds, sometimes thousands per year.
On average many Americans save $500 per year when comparing insurance quotes.
It is recommended that consumers compare insurance quotes at a minimum of once a year regardless of if any significant life changes may have taken place or not. Neglecting to pay close attention to finances can be very costly, including when it comes to insurance policies.
Simply sticking to the same policy year after year may seem like the easier route but with increasing competition and new insurance rules and policies, savings could be just a few simple clicks away.
"Searching for new insurance companies online can be a very daunting task, a google search will turn up hundreds of results, not knowing where to start often leads to most consumers not even taking a single step further." reported a representative of InsuranceSearchUSA.com, a new service that launched just yesterday.
InsuranceSearchUSA.com aims to make the search easier with their fast, free, no-obligation quotes search engine. In three easy steps consumers can be well on their way to saving hundreds.
How does it work?
Step 1 - Selecting an insurance type and entering in a zip code. With this anonymous information the site will search their database with pre-qualified providers for the given parameters.
Step 2 - The results returned are quality insurance companies or brokers that have to meet a certain criteria to be listed on the site. Consumers are encouraged to select a minimum of 3 companies to ensure they are getting the best savings possible.
Step 3 - Compare Quotes. Reviewing each providers policies and available discounts could save hundreds per year. The insurance search is over, now all that's left to do is to choose the right policy.
The service is that easy, and to think, even if 2 hours is spent reviewing quotes that could equal a savings of $250 per hour on your time. To try the site today, visit: InsuranceSearchUSA.com