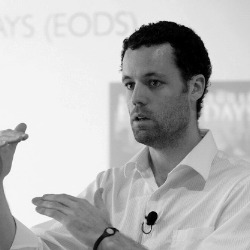 "Pricing … has the most direct psychological correlation with your sense of self-worth as an entrepreneur." -Peter Shallard
Melbourne, Australia (PRWEB) September 06, 2012
Shallard, who started his career as a psychotherapist, made a niche for himself by shifting the primary basis of his clients to entrepreneurs and corporate executives. In his observations of the various stresses and mental obstacles his clients face, he says that the mindset behind pricing can be the most troubling. "Pricing … has the most direct psychological correlation with your sense of self-worth as an entrepreneur," said Shallard in the podcast interview.
To listen to the entire discussion, head to http://www.preneurmedia.tv/preneurcast/preneurcast064-interview-with-peter-shallard/. In addition to examining the psychology behind the problems a lot of people have with pricing, this episode also touches on procrastination and the role that coaching can play in overcoming it.
Pete Williams and Dom Goucher are the duo behind this podcast series for entrepreneurs featured in iTunes' business category's What's Hot and Top Podcasts. To see more podcast episodes and get valuable techniques to grow your business, visit http://www.preneurmedia.tv.