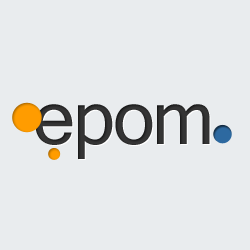 (PRWEB) September 18, 2012
Epom, a global provider of ad serving technologies, announced the launch of its ad serving solution for advertising networks and agencies. Epom Ad Server for Networks is a specially adopted for networks solution which includes all spectrum of network-specific capabilities. Offering Epom as a massively scalable, cross-platform solution, it corresponds with the needs of small agencies, as well as large, global networks dealing with different types of ad formats for different mediums, such as display, mobile, video. Epom guarantees 99.75% of uptime SLA.
Epom network consists of four sub-accounts covering all roles and needs inside any agency or ad network: Network's Supervisor account, Network User account, Publisher account and Advertiser account. Publishers and Advertisers could be provided with pure statistic account for statistics check-up and reporting, self-managing account with possibility to manage campaigns and inventory.
Specially tailored for Networks capabilities include:

Easy publishers and advertisers management
4 sub-accounts covering all roles and needs
Cross-platform solution: display, video, mobile web and apps
White-labeling (logos, host names, default themes, mass mailing, template management)
Publisher's and advertiser's sign-up API
Statistic and Self-Managing Accounts of Publishers and Advertisers
Grouping publishers and advertisers by categories
Manage advertiser's expenses and net revenue for publishers
Transparent system of financial flows
Extensive reporting on publishers and advertisers performance
Real-time monitoring and graphical dashboard
Access to servers' performance and logs
"The goal was to make Epom for Networks as universal as possible, suitable for companies of all sizes. We aimed to automate and simplify the daily routine for optimization and trafficking so that the companies can devote more time to grow their business" said Adam Jablonski, CEO at Epom. "With full statistic reports, individual ad performance trends, revenue optimization, campaign's optimization, financial flow tracking and reports constructor it become possible to make the best business decisions in real time and forecast available inventory to maximize campaign effectiveness."
In terms of ad serving capabilities, Epom ad server for Ad Networks provides:

Display Ad Serving
Mobile Ad Serving
Advertising in Apps
Video Advertising
Revenue Optimization
Rich-media Support
Profound Targeting
Campaigns Management
Real-time Statistics
Reports Constructor
24/7 Customer Care
Epom offers 60 days free trial for all newly started networks. 24/7 Customer Care assists with accounts setting-up, trafficking and other operations, transferring existing publishers and advertisers.
Many ad network companies such as Ocentrum, PropellerAds Media, Connect Ads, Barons Media, BlueMoz, MM6 Group, SayMedia Group and many others are already using Epom ad server for ad networks.
About Epom:
Established in 2011, Epom is a Lublin-based company that develops ad serving and ad management solutions for publishers, multi-site content networks, ad networks, and advertisers. Epom enables its users to run display, video, mobile ads in one place thus saving time, resources and bringing more profit. Epom is massively scalable platform that fits to any impressions volume needs to be served.
For more information, visit http://epom.com/