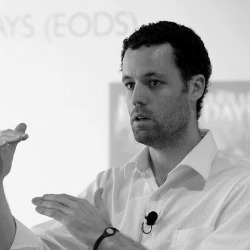 Melbourne, Australia (PRWEB) September 06, 2012
PreneurCast has released another marketing podcast, this time touching on strategies that will help business owners retain clients. PreneurCast releases a new episode weekly and is available on iTunes. Each week, entrepreneur and marketer Pete Williams and digital media producer Dom Goucher discuss topics that deal with marketing strategies and techniques that entrepreneurs can use to grow their businesses.
According to Williams, the first mistake companies make is in marketing their products. "A lot of refunds are due to the overpromise, under-deliver type situations where the salesperson, the sales message and the marketing communication oversell what [they] actually deliver." As listeners of the podcast learn, exceeding expectations almost always reduce the amount of refunds businesses have to give.
The podcast also details the ways to exceed expectations and reduce refunds such as effective sales training to make sure the sales staff knows how to best describe a product without going too far. One of the surprising lessons learned in this is that Williams and Goucher encourage businesses to pursue the right sale and not just any sale. Educating a sales staff to recognize that there are actually sales that might not be "right" for the company for whatever reason and training them in how to avoid those sales which most likely will result in a refund is one of the biggest challenges in the industry.
Some best advice for entrepreneurs and small-business owners engaged in direct selling? "Weed out the people that cause you trouble," says Goucher.
Those interested in listening to the show to hear more strategies for sales retention can visit http://www.preneurmedia.tv/preneurcast/preneurcast061-stick/.