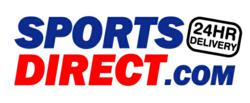 (PRWEB UK) 6 September 2012
Whether it's a round the world trip which requires a versatile backpack or a short weekend away with only spare underwear and a toothbrush- travelling becomes easier with the right equipment. But how to choose the right luggage? Leading suitcase retailer SportsDirect.com offer up a guide on getting the right specs, shape and material suited to your luggage needs!

Size matters- particularly when travelling on budget airlines. The extra luggage charges are on the increase and the best way to avoid them is to be prepared with the correct size luggage. The average hand luggage allowance is 10KG weight with the maximum dimensions of 55x40x20cm (Correct with airline websites as of 05/09/2012- please check specific airline allowance before travelling). SportsDirect.com offer a huge range of suitcases under the 55cm restrictions in the Dunlop, No Fear and Lonsdale luggage ranges starting from only £7.99.
Protection- think about what's going in to the suitcase and whether a hard shell or soft shell suitcase will do the job. Travelling with heavier or more valuable objects will require a hard shell suitcase to help avoid bumps along the way.
Versatility- planning to be on the move for most of your trip? Keep all options open with something like the Karrimor Transit Wheel Suitcase range. This particular suitcase comes with straps so, when experiencing more uneven terrain or busier areas, the case can be simply picked up and strapped on.
So remember, when travelling, think about what's required of the trip before purchasing the luggage. To browse the full suitcase, backpack and luggage range- log on to http://www.sportsdirect.com today where the current offers have up to 80% off selected luggage. Keep up to date with the latest offers too on the official Facebook and Twitter pages.