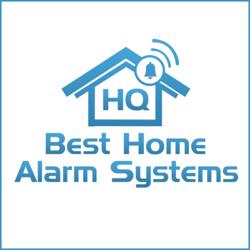 More and more home security shoppers are in the market for a wireless system.
Los Angeles, CA (PRWEB) September 05, 2012
BestHomeAlarmSystemsHQ.com reviews dozens of home alarm companies each year and awards an overall winner as well as some category winners like, Best Wireless Alarm System, Best Home Security Company, Best Cellular Alarm System and Best DIY Home Alarm System to name a few. This year's winner for the Best Wireless Alarm System is FrontPoint Security and first runner up is Protect America.
"More and more home security shoppers are in the market for a wireless system. They just make sense. They are easier to install, you can take them with you when you move and they are not susceptible to having their wires cut.", states BestHomeAlarmSystemsHQ.com founder, Mike Bristow.
There are three major factors according to BestHomeAlarmSystemsHQ.com that goes into selecting an overall or a categorical winner and they are:
CUSTOMER REVIEWS AND CUSTOMER SERVICE
The first step in the home security system reviews process is to look at the home security company through their customers' eyes. Are they genuinely satisfied with their purchase and would they recommend the home security system to a friend. Spending time listening to actual customers is the best way to gather this feedback. Also, spending time calling the home security system company and talking with their representatives is a great way to determine how they treat their potential customers.
EQUIPMENT AND MONITORING TECHNOLOGY
There are a few factors to look for when it comes to equipment. The most important is if the home security company carries name brand equipment and second, do they offer a warranty. With regards to the monitoring technology BestHomeAlarmSystemsHQ.com gives more weight to home security companies that offer cellular monitoring as it is today's gold standard in home security monitoring.
PLANS AND PRICING
When it comes to home security monitoring plans and pricing BestHomeAlarmSystemsHQ.com looks for how the home security companies state their pricing. Is it clear and upfront or are there hidden costs or gotchas in their contract. Home security consumers want to be able to compare the home security systems as well as the monthly monitoring costs in an apple's to apple's comparison so they can make the best decision for their family and budget.
THE WINNER
FrontPoint Security received the Best Wireless Alarm System award as well as the Best Home Security System award for 2012 due to their outstanding customer service, an overwhelming amount of positive customer reviews and their brand name equipment. For a full review please visit BestHomeAlarmSystems.com and view their FrontPoint Security Reviews.
About BestHomeAlarmSystemsHQ.com
BestHomeAlarmSystemsHQ.com is a national review site that provides unbiased and independent reviews of the home security industry. The national review site also provides rankings for the best home security system in over 150 cities across the United States.