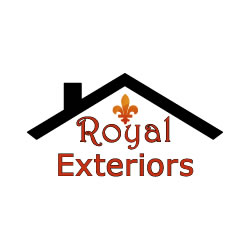 APEX siding and trim outperforms vinyl, wood, steel, aluminum and even fiber cement.
Madison, WI (PRWEB) September 07, 2012
Royal Exteriors of Madison, Wisconsin is proud to announce that they have become premier providers of Apex Siding.
The APEX Siding System is a new fiberglass siding system that drastically improves upon every single critical area of performance and aesthetics. Made in the United States, the APEX siding system, utilizes a cutting edge technology created by Marvin.
"As a result, in every critical performance category (appearance, durability, strength, extreme temperature resistance, ease of installation, water management, cost of ownership and sustainability), APEX siding and trim outperforms vinyl, wood, steel, aluminum and even fiber cement."
APEX siding is available in 10 rich bold colors and trim. Precise, crisp lines and tight seams is what differentiates homes sided with APEX house siding from those sided with fiber cement and even real wood. APEX siding material is produced in 16-foot lengths, in either four-inch or seven-inch width sizes, and in a smooth or wood grain finish.
Nothing can rejuvenate your home's appearance more than installation of new siding. Royal Exteriors believes that it is one of the best "facelifts" that you can give your home, and Apex Siding is one of the best products on the market today.
Royal Exteriors of Madison, WI specializes in roofing, siding, windows, decks, and gutter installation and repair. Their team of experts performs both residential and commercial installation and repairs. Royal Exteriors serves Madison, Dane County and the surrounding areas in Wisconsin. The company provides quality craftsmanship, and customer service at a reasonable price. Royal Exteriors is fully licensed, insured, and has an A rating with the BBB. Find out more at http://www.royalexteriors.net or call 608-433-9234 to receive a complimentary quote on your next project.