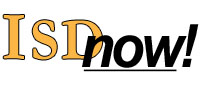 Baltimore, MD (PRWEB) September 07, 2012
UMBC's ISD Now Forum will be held on Thursday, October 4, 2012, from 6 p.m. to 8:30 p.m. in the UMBC Ballroom. Guest speaker, Dr. Thiagi, will discuss "Increasing and Improving Interactivity in Webinars."
In this hands-on session, you will learn practical techniques for increasing and improving interactivity in the design of webinars. Intended for all levels of practitioners, this interactive session explores a variety of LOLAs (Live Online Learning Activities) including structured sharing, interactive lectures, interactive storytelling, instructional puzzles, and jolts.
Join us and learn how to:

Design an interactive webinar that incorporates structured sharing, interactive lectures, instructional puzzles, interactive storytelling, and online jolts.
Facilitate a webinar that keeps the participants engaged in the learning process and encourages them to transfer and apply their new skills and knowledge to the workplace.
This event is free and open to the public. The Ballroom is located on campus in the University Center Building, third floor. UMBC campus is located off Interstate 195 in Catonsville at 1000 Hilltop Circle. If interested in attending, please RSVP online at http://www.umbc.edu/isd/forum.