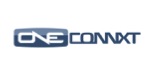 "ONE CONNXT has really made a difference to our being able to move product around the globe at a cost that isn't out of this world," according to Rick Jemison, ONE World Sports' Senior Vice President of Programming.
Singapore and Dallas, TX (PRWEB) September 06, 2012
ONE World Sports (OWS), a worldwide leader in online sports broadcasting is gearing up for the return of action-packed elite Asian soccer this September. After taking a brief hiatus for the London Summer Olympics, Asia's best players will again take to the pitch for a series of competitive AFC Champions League and World Cup 2014 qualifying matches, available exclusively on OWS.
ONE CONNXT, a proven leader in broadcast delivery, will transport the soccer games from Asia to North America. ONE CONNXT is an end-to-end HD/SD content distribution service that offers significant savings over satellite or fiber without any sacrifice in quality or reliability. Via ONE CONNXT, Asian soccer will be delivered utilizing proprietary IP solutions that are unsurpassed in the broadcast industry. The ONE CONNXT system has already proven its ability to deliver sports content around the world with successes that include the Emirates Australian Open golf tournament and the Volvo Ocean Race.
Asia's World Cup 2014 qualifying rounds feature ten regional teams battling for the opportunity to compete in soccer's ultimate trophy match, the FIFA World Cup, set to take place in Brazil that summer. On September 11, OWS will highlight eight of Asia's premiere soccer squads as they compete in the following matches:

Japan vs. Iraq (Live)
Uzbekistan vs. Korea (Live)
Jordan vs. Australia (Live)
Lebanon vs. Iran (Same Day Delay)
Additionally, AFC Champions League tournament action will also return to OWS this September, as teams face off against one another in quarterfinal competition. Of these teams, Guangzhou Evergrande, specifically, has attracted the attention of many international sports fans through their dominance in the Chinese Super League's 2012 season.
The matches currently scheduled for September 19, October 2, and October 3 are:
Adelaide United (Australia) vs. Bunyodkor (Uzbekistan)
Ulsan Hyundai (Korea) vs. Al Hilal (Saudi Arabia)
Al Ittihad (Saudi Arabia) vs. Guangzhou Evergrande (China)
"We are fully committed to bringing these matchups to North America in order to reach an ever-increasing and diverse audience," said Rick Jemison, ONE World Sports' Senior Vice President of Programming. "Furthermore, we intend to broadcast upcoming matches from an array of other international leagues, including the Japan Professional Football League, the Korea Professional Football League, and the Chinese Super League. ONE CONNXT has really made a difference to our being able to move product around the globe at a cost that isn't out of this world."
As well as its featured soccer lineup, OWS is also celebrating its first birthday and launching a totally revamped website, http://www.ONEWorldSports.com. This new web portal will offer current and future subscribers a plethora of new functionality, including up-to-the-minute schedules and more detailed programming information.
OWS and ONE CONNXT are divisions of ONE Media Corp. For more information on the upcoming schedule please visit the website at http://www.ONEWorldSports.com. For more information about ONE CONNXT, please visit http://www.ONECONNXT.com. Broadcasters wishing to see ONE CONNXT in action during IBC 7-11 September can arrange for a demo by contacting Mark Lobwein, Head of Sales for ONE CONNXT, at sales(at)oneconnxt(dot)com.
###
About ONE World Sports
ONE World Sports is a new sports network created especially for sports fans craving access to a broad array of popular professional sports from Asia and around the World. The 24/7, English language, ad-supported network is available on all platforms, and delivers a mix of exclusive live and recorded sports programming with proprietary distribution technology. With exclusive licensing deals for championships, events, and qualification tournaments from Asia and the Pacific, ONE World Sports has broken the international sports barrier with a lineup of professional team sports, including soccer, basketball and golf featuring today's leading Asian, American, European and Latin American players.
ONE World Sports is owned and operated by ONE Media Corp, a privately owned company based in Dallas/Ft. Worth. The company also owns and operates ONE CONNXT, a global HD/SD broadcast video transport technology and services provider; America ONE Television, a general entertainment and sports broadcast network; and America ONE Sports, a leading provider of live broadband sports.
To learn more about ONE World Sports, go to http://www.ONEWorldSports.com
About ONE CONNXT
ONE CONNXT, a division of ONE Media Corp Inc. is an end-to-end HD/SD content distribution service that provides high quality live and recorded video programming virtually anywhere in the world with significant savings over satellite or fiber. Via ONE CONNXT, video can be delivered either point to point or point to multipoint utilizing our proprietary IP solutions. Our service enables clients to successfully reach more locations with higher operational flexibility and reduced delivery costs.