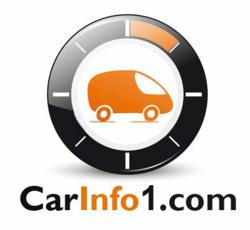 The report was very comprehensive and insightful. Well worth the buck for peace of mind.
Denver, CO (PRWEB) September 06, 2012
CarInfo1.com, now a leading competitor for online vehicle history reports, celebrates an over one and a half million VINs searched through their website. Their competition—sites such as Carfax—have a new contender to deal with.
CarInfo1.com provides cheap and easy vehicle history reports to consumers looking to purchase a used car report. These vehicle history reports can provide information on a used car such as odometer readings, owner history, salvage and lemon status, and more.
The comprehensive CarInfo1.com vehicle history reports have been receiving rave reviews from consumers. One real CarInfo1.com customer, Melanie P., said: "It gave me satisfaction in knowing that my car wasn't totaled before me."
Another overjoyed CarInfo1.com user, Danny L., shared: "Very helpful in making a decision on the state of a used vehicle. The report was very comprehensive and insightful. Well worth the buck for peace of mind. Thanks!"
CarInfo1.com celebrates their 1.6 million VINs searched milestone with continued customer service support and maintaining their reasonably priced vehicle history reports. The company appreciates all consumer encouragement and invites their clients to share their experiences with Customer Service Manager Josh F. at josh(at)carinfo1(dot)com.
About CarInfo1.com:
CarInfo1.com is a top choice for vehicle history reports and reliable customer service. With a 24/7 live chat and toll free phone number (1-855-395-6395), agents are conveniently available to all clients whenever they are needed. With one of the largest NVMTIS databases in North America, CarInfo1.com can provide used car buyers and sellers with comprehensive vehicle history reports in a speedy manner. Visit CarInfo1.com to search the VIN of a used car today.