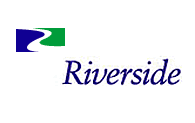 HCF's growth has been remarkable, and we're proud to be part of it.
(PRWEB) September 05, 2012
The Riverside Company has sold HEALTHCAREfirst (HCF). Based in Ozark, Missouri, HCF provides web-based software that helps home health agencies and hospices manage their clinical and business operations. The company, which boasts more than 1,200 clients, also provides outsourced revenue cycle management and consulting services. HCF saw strong growth during Riverside's ownership, quadrupling its revenue.
Riverside acquired HCF in 2008 and completed two add-on acquisitions while helping HCF become one of the largest software providers to the home health and hospice market. The 2010 additions of Lewis Computer Services and CareFacts brought in new talent, customers and expertise to the software-as-a-service (SaaS) provider.
In addition to the successfully integrated add-on acquisitions, Riverside helped drive HCF's success through the development of a full suite of data analytics tools, branded "Business Intelligence," that built loyalty among HCF's home health and hospice agency clients. This effort, in conjunction with the professionalization of the sales, marketing and customer service organization at HCF, enabled the company to expand its offerings into larger enterprise home health and hospice organizations.
"We were able to help HCF take its compelling service offerings, which improve patient and personnel management and improve billing and reimbursement processes, and expand the company through new customers, geographies and services," said Riverside Managing Partner Loren Schlachet.
Riverside Principal Jack Nestor said, "HCF's growth has been remarkable, and we're proud to be part of it."
Working with Schlachet and Nestor for Riverside on the sale were Operating Partner Jeff Goodman, Senior Associate Brad Resnick, and Centralized CFO Dan Stankey. Riverside Origination Principal Amy Margolis worked with the deal team to facilitate the sale of the business.
The success of the HCF transaction highlights Riverside's expertise in the software and information technology space, in which it has a dedicated specialization. The firm has completed dozens of transactions and has more than 15 platforms within the specialization in its global portfolio.
The HCF transaction is Riverside's 10th exit of 2012.
Piper Jaffray acted as exclusive financial advisor to Riverside on the transaction, while Deloitte provided accounting and tax support and Jones Day provided legal counsel.
The Riverside Company (http://www.riversidecompany.com or http://www.riversideeurope.com)
The Riverside Company is a global private equity firm focused on acquiring growing businesses valued at up to $200 million (€200 million in Europe). Since its founding in 1988, Riverside has invested in more than 290 transactions. The firm's international portfolio includes more than 70 companies, and it has more than $3 billion/€2.5 billion in assets under management.
# # #