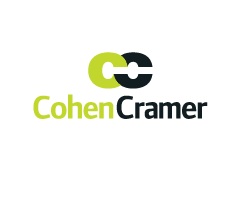 Leeds, Yorkshire, UK (PRWEB UK) 6 September 2012
Leeds based solicitor, Cohen Cramer has announced the latest skills based rotation for its trainee solicitors.
Being at the top of your game means having expert knowledge in your chosen specialism and a broader understanding of related subjects. That's why Cohen Cramer insists on a regular skills based rotation for all of its trainee solicitors. David Hall Head of Commercial Disputes Department said "Being a large legal practice gives us this ability to rotate our team in a way that will complement their skills and give them invaluable experience."
The Inheritance team is pleased to welcome Hollie Marcham to the department. As a trainee solicitor, Hollie is undertaking her second seat and will be mainly assisting the department in inheritance disputes. Hollie has much experience in litigation matters and completed a Masters dissertation on the subject.
Additionally, Hayley Hayes and Amina Muneer join the Cohen Cramer Disputes department. Their appointments coincides with Cohen Cramer's continued success at developing strong, focused niche areas of law from where they build strong client relationships and deliver unrivalled expertise. "I'm delighted to be working within the disputes team at Cohen Cramer. The company has an excellent reputation that puts its clients' needs at the very heart of its organisation," said Hayley.
Kaye Longhorn joined the Serious Fraud & Crime team, this is Kaye's second seat during her training contract. Kaye is enjoying the new challenge of working in this department.
Cohen Cramer was formed over 30 years ago as Howard Cohen and Co and currently has over 70 staff. Cohen Cramer has grown to become one of the finest niche law firms in Yorkshire. The companies head office is in Leeds.
David Hall, Head of Commercial Disputes commented, 'As the disputes department grows we have the need to train more staff, they both have a good working knowledge of other specialist areas of the law but most importantly they have a can do attitude. Their enthusiastic approach and commitment to deliver high levels of customer service clearly match the ethos of Cohen Cramer. With a high level of repeat business and referrals from existing clients, having the right people representing our company is critical to its continuing growth and success.'
From under the Cohen Cramer umbrella, clients can take advantage of representation in the following niche areas of law.

Cohen Cramers specialisms cover both business and individual clients and as well as building a good reputation with their clients, their solicitors are as experts in their fields.
For more information please contact:
Harriet Garner
Cohen Cramer
T: 0113 2009126
E: harriet(dot)garner(at)cohencramer(dot)co(dot)uk
W: http://www.cohencramer.co.uk