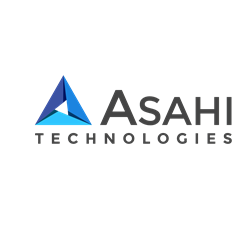 The best part about WordPress 3.4 is its ability to deliver both complex and simple applications, with the new version developers can have significant performance capabilities
(PRWEB) September 06, 2012
For years WordPress has been providing simple and easy to develop options for programmers, it efficiency and simplicity made it popular among developers. Since its inception, the tool has evolved into a full-fledged CMS framework comparable to proprietary CMS tools. To help businesses with the benefits of WordPress, Asahi Technologies now offers advanced web solutions using the advanced WordPress 3.4 version.
According to experts in web development, Wordpress has a simple interface and extensive components that help users customize even without intricate programming knowledge. And with the new WordPress 3.4 version, there are plenty of exciting features for developers as well as users from quick access themes to easy twitter support. Apart from that, the tool is well supported by an active user community around the world for any errors or bug fixes. However, the most significant upgrades come in areas like custom header API's, XML-RPC and themes expanding the scope for developers to deliver better products.
"The best part about WordPress 3.4 is its ability to deliver both complex and simple applications, with the new version developers can have significant performance capabilities" stated Vinod Subbaiah, CEO of Asahi Technologies. "At Asahi Technologies, our developers have extensive knowledge in building Wordpress websites and applications with the assurance of affordable development costs and on time delivery of products".
To help firms learn more about WordPress Development, Asahi Technologies provides a free online consultation to clients letting them understand their small/start-up business WordPress options. The company also renders WordPress mobile customization and development services in New York.
About Asahi Technologies
Asahi Technologies is a New York based web design and development firm that provides software consulting and Web solutions to small and medium level businesses all across North America. Asahi Technologies specializes in responsive design, cloud computing, online marketing, mobile application development and open source technologies. Under the leadership of Mr. Vinod Subbaiah, who himself started his career as a software programmer, Asahi Technologies' team comprises of experienced software professionals having extensive knowledge of technology with B2C and B2B operations. The firm's headquarters is located in New York City, NY.