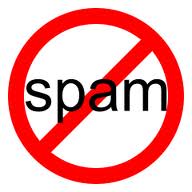 better virus protection, strong data management companies and improved technology have been key in spam reduction
(PRWEB) September 07, 2012
Global spam traffic has dropped by just under 25% in the last 2 years. This fall reported by Symantec showed that the main reason for the huge drop in spam has been due to changes and improvements in technology.
Despite inbound spam traffic increasing - India exceeded the US spam output by 1% (9.3% – 8.3%) in the first quarter of 2012 - the changes in technology have meant that the majority of users haven't noticed the increase. Improved virus protection, strong data management companies and recognition from spammers that their methods are no longer as effective, are all contributory factors to the fall. Tighter data management to conform to new mailing list legislation has worked in tandem with virus control that fights botnet computer viruses.
The most significant factor in the drop has been the rise of new cloud based mail clients such as Gmail. Sharing behavioural data across millions of accounts globally has enabled systems to filter out spam more effectively. This also explains why the majority of email users have noted a drop in the spam traffic despite there being no significant change. Spamming has become less profitable as a result forcing the purveyors to focus their sights to alternative platforms such as Twitter; which is now reported to have up to 40% of its accounts controlled by spammers.
Malicious malware and websites have seen an increase of 10% following the drop in spam traffic according to an article published here. This tallies with the Symantec report and shows that the majority of the drop in spam traffic is in the direct mail shot system; in 2 years spam levels have fallen from being 89.1% of all email in 2010 to 68% of all email in 2012. This effective drop of 21.1% shows that spam mail is in decline whereas social media channels are still vulnerable to attack. Companies taking the initiative in cleaning up their mail lists and client data indicate that spam email will continue to decline.
"Distancing yourself from underhand marketing practices is becoming a higher priority since company reputations are so visible online. We have seen that people are increasingly working to clean up their customer data. " - Mary Doyle - DQ Global