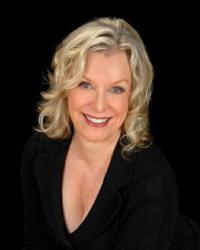 People don't get rich by spending it all, and ultra-affluent consumers like the Romneys love the thrill of the bargain hunt as much as anyone else.
Stevens, PA (PRWEB) September 06, 2012
As the American public has gotten to know Mitt Romney, the words it uses to describe him have changed. According to the Pew Research Center for People & the Press, since October 2011 the number associating the word "Mormon" with Romney has dropped, while the number associating "rich" with him has grown significantly.
Partly to counter this idea that his wealth makes him out of touch, Romney has let it be known that he shops at discount membership club Costco. But for Pam Danziger, president of Unity Marketing, this comes as no surprise.
"People don't get rich by spending it all, and ultra-affluent consumers like the Romneys love the thrill of the bargain hunt as much as anyone else," says Danziger, whose company specializes in research-based business insights into the mind of the affluent consumer. "Our research shows that Costco is the only discount retailer that consistently attracts more ultra-affluent customers (HHI>$250K) than other customers, and it is easy to see why. Costco has perfected a strategy that appeals to the ultra-affluent bargain hunter: their membership format feels exclusive, while the brands they stock include the gourmet ones that appeal to the ultra-affluent consumer. Also, Costco's business strategy allows them to offer true bargains on bulk items, and only ultra-affluents can really afford to stock up on six months' worth of toilet paper."
Subscribers to Unity Marketing's quarterly Luxury Tracking Study, which surveys 1,250+ luxury consumers about their most recent purchaes of luxury goods and services, have known for quite some time which retailers and brands appeal most to the ultra-affluent market, but, equally important, they understand which brands attract the HENRYs – which stands for High Earners Not Rich Yet. These lower-income affluents (HHI $100-$250K) may not spend as much or shop as often, but the sheer numbers of them mean that they can have as big an effect on the economy as the ultra-affluents.
Take Action >> Understand the Ultra-Affluents and the HENRYs, Too
Understanding both segments of affluent consumers – the ultra-affluents and the HENRYS – is key to effectively targeting these consumers, whether you are selling high-end luxury or giant bales of toilet paper. Unity Marketing has you covered when you want to understand the luxury market and the affluent consumer with a range of reports tailored to your needs:
Luxury Report: This annual report gives you a top-level view of the behavior of affluent consumers over the past four years, including their favorite brands and retail destinations and the amount spent on luxury in a variety of home, personal, and experiential categories. It probes into key demographic segments in the affluent consumer market, including differences in purchase behavior by gender, age, income and wealth.
Luxury Tracking quarterly reports: The source for the annual Luxury Report, these quarterly survey results give up-to-the minute guidance on shifts in luxury consumer behavior, including an analysis of Unity Marketing's proprietary Luxury Consumption Index (LCI), a forward-looking measure of affluent consumer confidence that historically predicts shifts to GDP in subsequent quarters.
Trend Reports: When what you need is an in-depth look at a single issue affecting your business, you need a trend report. These to-the-point analyses examine one part of the market in detail, making them an essential purchase for those who must understand the trends affecting their businesses right now. Recent reports cover trends in luxury home furnishings; how affluents use internet and social media in support of their luxury lifestyles; and the travel plans and priorities of luxury consumers.
About Pamela N. Danziger and Unity Marketing
Pamela N. Danziger is an internationally recognized expert specializing in consumer insights for marketers targeting the affluent consumer. She is president of Unity Marketing, a marketing consulting firm she founded in 1992. Pam received the Global Luxury Award for top luxury industry achievers presented at the Global Luxury Forum in 2007 by Harper's Bazaar.
Pam gives luxury marketers "All Access" to the mind of the luxury consumer. She uses qualitative and quantitative market research to learn about their brand preferences, shopping habits, and attitudes about their luxury lifestyles, then turns these insights into actionable strategies for marketers to use to reach these high spending consumers.
Follow Pam on Twitter @ http://www.twitter.com/PamDanziger
Pam's latest book is Putting the Luxe Back in Luxury: How new consumer values are redefining the way we market luxury (Paramount Market Publishing, 2011). Her other books include Shopping: Why We Love It and How Retailers Can Create the Ultimate Customer Experience, published by Kaplan Publishing in October 2006; Let Them Eat Cake: Marketing Luxury to the Masses-as well as the Classes, (Dearborn Trade Publishing, $27, hardcover) and Why People Buy Things They Don't Need: Understanding and Predicting Consumer Behavior (Chicago: Dearborn Trade Publishing, 2004).