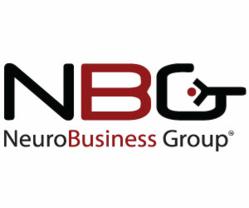 Cambridge, MA (PRWEB) September 06, 2012
NeuroBusiness Group (NBG) today announced that it will offer its next training program on integrating brain science with executive coaching from October 30 to November 3, 2012, at the Mondrian Hotel in South Beach, Miami, FL. NBG would like to invite all qualified participants to register for this groundbreaking and highly experiential workshop that addresses major themes for organizations in today's economic environment. Qualified participants are persons such as HR professionals, coaches, team leaders, and trainers.
The first program focuses on change management and how the unconscious brain prevents effective change from occurring. Attendees will learn how to use this information to institute more effective changes in their own lives and the lives of their clients as well through effective coaching. The second program addresses more advanced topics such as "The Impostor Syndrome" and "Creativity and Innovation." Attendees will have a chance to put basic principles into action in individual and team exercises.
NBG is excited to offer both programs at such a spectacular location with discounted hotel rates for those who register early. For more information on the program, please visit neurobusinessgroup.com and click on NEXT NBG training. Delivered by Harvard Medical School Assistant Clinical Professor of Psychiatry, Srini Pillay, M.D. who is also Invited Faculty at Harvard Business School and The Indian School of Business-India's top business school, the course is designed to be a blockbuster introduction to the latest concepts in neuroscience as it relate to executive coaching and training.