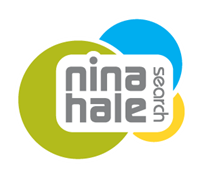 Minneapolis, MN (PRWEB) September 05, 2012
Nina Hale Inc., a search engine marketing agency, rated one of the "Best Places to Work" in 2011 and 2012 by the Minneapolis St. Paul Business Journal and one of Minnesota Business's "100 Best Companies To Work For," prides themselves on containing a highly qualified staff. With NHI's low employee turn-over, work-life balance mentality, and beautiful office space in Minneapolis, it is no wonder they are able to recruit top talent that meets their exacting standards. Recently NHI has welcomed five new members to the NHI team, on top of two deserving internal promotions.
Donna Robinson joined NHI from the executive leadership board at Space150, as Nina Hale Inc.'s new Managing Director. NHI also welcomed Kathy Litt and Pam McDonough to their Search Marketing team. Kathy is an experienced digital marketer with over 10 years of experience between her careers at FindLaw and MLT Vacations and joins NHI as a Search Marketing Manager. Pam McDonough, NHI's newest Account Manager, comes to NHI with over 5 years of account management experience in the online marketing industry. New hires Josef Severson and Courtney Szews both began their time at NHI as Interns and have since become full-time employees. Josef's work on PPC and SEO projects gained him the spot as a Search Marketing Specialist. Courtney's stand out work proved her to be the right fit as NHI's Project Manager.
Nina Hale Inc. knows hard work and dedication pays off. In addition to their new recruits, NHI rewarded two deserving employees with promotions. NHI's Allison McMenimen, a self proclaimed athlete of the internet, was promoted to Account Manager. Allison specializes is search strategy, resource planning, and project management.
Mike Grinberg, former Search Marketing Manager, was promoted to Senior Search Marketing Manager. Mike has been displaying his expertise in search marketing with NHI since 2009. His work includes that of both SEO and PPC, with a proficiency in website/landing page design, development, and testing.
In other NHI news, Nina Hale Inc. recently received national certification as a Women's Business Enterprise by the Women's Business Development Center of Minnesota (WBDE-MN), a regional certifying partner of the Women's Business Enterprise National Council (WBENC). Companies using woman-owned businesses among their vendors exhibit their commitment to fostering diversity and continued development to their supplier diversity programs. Founder and CEO, Nina, says, "We're thrilled to be recognized by an organization dedicated to empowering women to be strong leaders in the business community."
Nina Hale Inc. is a Minneapolis SEO company / SEM agency with 24 employees and over 100 combined years of Digital Direct Marketing expertise. NHI plans, implements, and measures Lead Generation and ecommerce campaigns for companies, and for agencies on behalf of their clients. Nina Hale Inc. doesn't dabble; it is all they do; all day, every day. Nina Hale Inc. is a nationally certified woman-owned business (WBE) and one of Minnesota Business and Minneapolis St. Paul Business Journal's Best Places to Work.