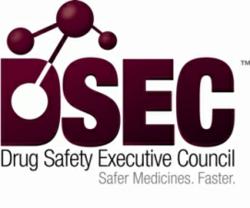 Needham, Massachusetts (PRWEB) September 05, 2012
The Drug Safety Executive Council™ (DSEC™) is hosting a webinar entitled Translational Biomarkers in Early Safety Assessment. The 60-minute webinar, scheduled for Thursday, September 6, 2012 at 11:00 a.m. ET is free to DSEC members. If you are not a member, sign up for the community so that you may access this live broadcast. Additional information and registration details are available at http://www.drugsafetycouncil.org.
The webinar will include DSEC's Scientific Director, Ernie Bush, PhD, and insights into safety and efficacy in early compound development, including current proven biomarkers and new technologies on the horizon.
"This webinar builds on an important trend we've identified in recent research. Large and small biopharmaceutical organizations are increasingly utilizing biomarkers as part of drug safety testing," said Dawn Van Dam, General Manager of Cambridge Healthtech Associates™. "We are pleased to sponsor further discussion of this topic through DSEC, in an effort to shed light on technologies that help the industry produce safer medications."
Have something to share with the DSEC community of scientists? Contact our Community Manager, Janine Holley (jholley(at)drugsafetycouncil(dot)org).
About DSEC
The Drug Safety Executive Council™ (DSEC™) is an online community focused on the development of better and safer medicines. DSEC is a platform for biopharmaceutical companies, contract research organizations and academics to share knowledge and exchange ideas on improving the drug pipeline. Visit http://www.drugsafetycouncil.org.
DSEC™ is managed by Cambridge Healthtech Associates™ (http://www.chacorporate.com), as part of our efforts to educate and inform the scientific community through our consulting, market research, technology evaluations and communications services.