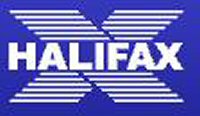 Halifax., Yorkshire (PRWEB UK) 5 September 2012
Approaching the first anniversary of the launch of its Savers Prize Draw, Halifax has announced that it will be offering three prizes of £250,000 in its December Draw, celebrating the success of its initiative which was designed to shake up the high street savings market.
Over 970,000 customer entries had been received for the Draw by 31st August, with Halifax expecting to reach one million customer entries in the coming days.
Giving savers a total prize pot of £1m, the December Draw will also award ten new £5,000 prizes in addition to the 100 prizes of £1,000 and 1,000 prizes of £100 usually offered each month.
Simon Kenyon, Director of Halifax Savings says, "We have been delighted with the success of Savers Prize Draw. It has challenged the savings market, encouraged and rewarded positive savings habits and proved extremely popular amongst both new and existing customers."
Since December 2011 Halifax Savers Prize Draw has allocated more than 11,000* prizes to savers totaling over £6m.
The profile of the Draw was boosted earlier in the year when, in May and June, Halifax
ran two super Savers Prize Draws which each offered ten prizes of £100,000 in an effort
to encourage savers to take advantage of their tax free ISA allowance.
Simon Kenyon adds: "Because savers need to have £5,000 in qualifying savings accounts the Draw provides many people with a savings target to aim for that"s aligned with the annual cash ISA allowance for adults."
The Savers Prize Draw's popularity amongst customers sees it continuing into 2013.
Key Facts from Halifax Saver Prize Draws
The first monthly prize draw was held in December 2011
At 5th September 2012 there have been 44 prizes of £100,000 allocated and 11,000
allocated prizes of £1,000 or £100
With the exception of the May, June and December 2012 super draws, prizes each month
are: three x £100,000, 100 x £1,000 and 1,000 x £100
Monthly draws take place in the first three working days of each month
All prizes awarded are in addition to any interest paid
Customers must hold an aggregate balance of £5,000 in one or more qualifying savings accounts. Qualifying accounts include the market leading ISA Saver Fixed, which offers 3.75% fixed for three years. Customers must register to be entered into the draw Customers must be 18 or over and live in England, Scotland or Wales. Registration is quick and easy. Customers can register online at http://www.halifax.co.uk/saversprizedraw, by calling the dedicated phone line on 0844 571 50 76 or by completing a postal application available in branch.
One entry per customer.
Savers Prize Draw - Dream Spree vs Spending Reality
Research undertaken by Halifax in June revealed that more people would consider winning up to £100,000 to be life changing (26%) than those who believe they would need to win more than £1m to change their lives (20%).
A dream holiday would be the first choice for over a third of people (37%) to spend some of their winnings on, closely followed by spending it on family (30%) and buying a new car (22%).
In reality however, paying off debts (19%) paying off the mortgage (16%) and buying a new house (13%) would be the first things that people believe they would actually spend £100,000 on if they were to win it.
*As at 5th September 2012, which is inclusive of the September 2012 Savers Prize Draw, 11,044 prizes with a value of £6.4m will have been allocated.
**Towns are defined as post towns. These are defined by the Royal Mail and usually correspond to one or more postal districts and each post town can cover an area including many individual towns and villages. For London only local authorities have been used.