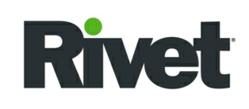 Denver, CO (PRWEB) September 05, 2012
The co-founders of Rivet Software, the premier provider of standards-based business reporting and analytics software, have reunited to lead the charge toward data consumption, the next generation of XBRL financial reporting.
Rivet co-founders Mike Rohan and Emily Huang — early pioneers of XBRL technology — describe themselves as intimately involved with its design, development, and promotion from the outset. With every public company in the U.S. now required to report their SEC filings in XBRL format, Ms. Huang says this data is finally ready for analytics and consumption.
"We call it 'interactive reporting,'" says Ms. Huang, "and it represents an evolutionary leap in the use of financial reporting data. I believe we're a key player in the market prepared to take XBRL to the next stage…where data is actually analyzed to provide value."
Data in the XBRL format, first mandated for financial reporting use by the U.S. Securities and Exchange Commission in 2009, is accurate and consistent across the market. Consumers of the data – corporate management, company stakeholders, and the investment community – will be able to easily link any data point and its computation directly to the source.
Rivet's financial reporting software – Crossfire – now includes an analytics component designed to both create and consume corporate XBRL filings. According to Mr. Rohan, this puts Rivet, the most tested and used XBRL management and filing system in the industry, in a unique position from a software perspective as companies expand usage of XBRL data.
"We've always been 'skating to where the puck was going to be' with Crossfire," says Mr. Rohan. "Now that consumer demand has caught up to XBRL's capabilities, we're moving Rivet from what was essentially a service company that sold software to a leading-edge software company with outstanding custom services for our customers."
About Rivet Software
Rivet Software provides financial reporting systems that improve the way companies create and consume financial data. Founded in 2003 by software and accounting industry veterans, Rivet's mission remains to revolutionize global financial communications by enabling financial transparency and leveraging global standards. Headquartered in Denver, CO, the firm employs the most experienced XBRL and financial reporting staff in the industry. Rivet was honored in 2011 and 2012 as an Inc 500 company. For more information, visit http://www.rivetsoftware.com.