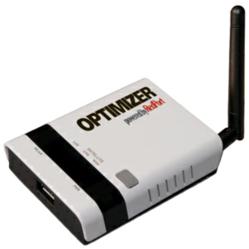 Using a sat phone to send photos of your journey back home or update social networks such as Facebook and Twitter is now a realistic possibility thanks to the RedPort WiFi Optimizer.
Poole, UK (PRWEB UK) 10 September 2012
Used in conjunction with the SpeedMail Data Compression Software or XGate the RedPort WiFi Optimizer compresses data to allow a saving of up to 85% on data connection costs. It also makes web browsing 3-5 times faster and sending emails 20% faster than a regular satellite phone data connection.
It has never been easier to set-up a satellite data connection; the RedPort WiFi Optimizer comes with all of the most popular satellite phone and terminal drivers built in - once the sat phone is plugged in the connection can begin.
"Compared to the competition's data compression devices the RedPort WiFi Optimizer at just £100 ex VAT offers a truly cost-effective solution to the sluggish data connections currently seen on satellite phones," said Jenna Phipps, Sales and Marketing Manager at Global Telesat Communications. "This device allows our customers to get the most out of their sat phone and combined with the included SpeedMail Data Compression Software is perfect for those who need access to email and the web in remote locations."
Not only does the device speed up data transfer it also comes with a built in firewall which will automatically block any unwanted traffic such as automatic updates which can cause satellite data costs to rocket. The WiFi capability enables the user to access email and internet wirelessly via a Windows or Mac computer and a specially designed app also makes it possible on the iPhone, iPad or iPod.
The Optimizer is powered by an AC charger although 12V chargers and batteries are also available offering a variety of flexible power options when travelling whether it be by boat, vehicle or on foot! Using a satellite phone to send photos back home or update social networks such as Facebook and Twitter is now a realistic possibility thanks to the RedPort WiFi Optimizer.
About Global Telesat Communications
Global Telesat Communications Ltd (GTC) is a supplier of mobile voice and data communications services via satellite. GTC provides equipment and airtime for use on all the major satellite networks including Globalstar, Inmarsat, Iridium and Thuraya allowing users in remote locations to make phone calls, connect to the internet and track assets or personnel anywhere in the world. GTC also offers a rental service for customers requiring equipment on a short-term basis.
GTC is a UK based company with a global customer base shipping equipment to almost anywhere in the world and offering competitive pricing, personal service and fast shipping on all of our products.
Global Telesat Communications Ltd, Unit A1 Arena Business Centre, Holyrood Close, Poole, Dorset, BH17 7FJ, United Kingdom.
Telephone: +44 (0)1202 607486.
Website: http://www.globaltelesat.co.uk