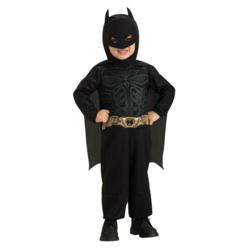 Chicago, IL (PRWEB) September 12, 2012
It is no secret that superhero movies are extremely popular as of late. With the debut of The Avengers, The Amazing Spiderman and The Dark Knight Rises this past summer alone, superheroes are taking over in the action film category. However, superheroes have always been popular. People of all ages were exposed to superheros when growing up. They were in comics, or on television in cartoons and TV shows, but now they are the stars of big blockbuster action films that deliver a new, realistic take on the popular heroes from the past. Because these characters are so highly recognizable, they make for a great Halloween costume. Be the hero at this year's costume party or trick-or-treating event with superhero costumes from Windy City Novelties!
The Avengers recently came out and wowed audiences everywhere. The fascination with this film is that it is the first one in a long time where a team of superheroes work together to defeat evil. Gather up a group of friends this Halloween to destroy the enemy in The Avengers costumes! The perfect costume to show some patriotism is Captain America, the superhero American soldier who fights with his sturdy shield, or transform into a robot with special flying powers as Iron Man. Dress up as the God of Thunder and swing the mighty hammer as Thor, or turn into a muscular green mean fighting machine as The Hulk. These Avengers costumes come in children and adult sizes, men and women, so everyone in the family is able to join in on the action, even the dog with fun pet costumes!
The Amazing Spiderman also debuted this summer, rekindling popularity for the favorite web slinger. Spiderman is certain to be a popular Halloween costume this year and there are a number of costumes available in all shapes and sizes. The traditional red and blue Spiderman costume is a great classic to fall back on, but the edgy black version of the costume will stand out, too. Or a couple can go as this year's superhero couple of the year and dress up in sleek Batman and Catwoman costumes. Batman and Robin can also work as a cute couple's costume! Or dress up as Batman's enemy and clown around in a purple suit as The Joker.
There are more unique superhero costume options that will stand out from the crowd this Halloween. Windy City Novelties carries a variety of other creative superhero costumes such as The Green Lantern, The Green Hornet, Transformers, as well as the classics like Wonder Woman and Wolverine, to name a few. There are so many great Superhero costumes out there it will be hard to decide which one to pick for this Halloween. Let Windy City Novelties, the Midwest's premier costume store and party supplier, help with their wide range of all kinds of costumes!
ABOUT WINDY CITY NOVELTIES
Windy City Novelties, a party supply company founded in 1983, is known for their great selection and competitively priced items. They have an A+ rating from the Better Business Bureau and are also a NexTag 5 star Seller. From their website, windycitynovelties.com, they offer fast and friendly shipping along with great customer service. From glow sticks to party decorations in a variety of themes, and even a vast selection of Halloween costumes at the best prices, Windy City has over 15,000 products and adds more each week.