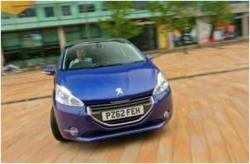 (PRWEB UK) 6 September 2012
Those small business owners thinking of taking advantage of the new September registration change – the new 62 plate – have been warned not to scrimp on insurance.
GAP insurance covers the cost of the car new against its depreciation and market value.
But due to financial pressures, it's a cost many new car owners are ditching – but it could be at a cost, particularly if one has purchased their car through a personal contract purchase (PCP) scheme or on hire purchase (HP).
So what is GAP insurance?
To give its full title GAP is Guaranteed Asset Protection. GAP protects car buyers against any shortfall between insurance pay outs and the outstanding finance, invoice price or the cost of a like-for-like replacement.
And the reason it's important to have GAP insurance, says insurance broker ALA, is that:
In the event of a write off or theft, insurance companies will only pay out the current market value of the vehicle.
The market value of a new car can depreciate up to 50% after the first year, depending on the model.
77 per cent of UK motorists do not take out GAP insurance.
In other words, if a company car owner doesn't have business car insurance for their car – GAP - they can end up paying for the cost of a new vehicle without being able to replace it should it be written off.
"Research shows that over half of all motorists are not even aware of what GAP insurance is," warns Simon England, managing director of ALA.
So if one buys a 62 plate business car, they should make sure they don't fall through the GAP.
GAP insurance cover costs from around £70 for a one-off payment that covers the car for a three-year period when the vehicle is most at risk from the business car finance owing on it.
Keep up to date with the latest business car leasing news and business car news with BCM