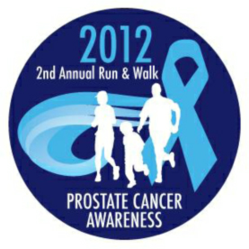 The prostate cancer foundation of Chicago was formed to provide support and education to individuals to address significant health issues related to prostate cancer and other conditions related to the prostate,"
Chicago, IL (PRWEB) September 06, 2012
The Chicago Prostate Cancer Awareness Run and Walk will be held on September 9, 2012 and will consist of a 5K run and a 3K walk. The run and walk will begin and end at the Chicago Prostate Cancer Center. Registration and packet pick-up will start at 7:00 a.m. The start time for the run and walk will be at 8:00 a.m. It is scheduled to conclude with an awards ceremony starting at 9:15 a.m. The event is hosted by the Prostate Cancer Foundation of Chicago and Chicago Prostate Cancer Center.
The First Annual walk and run conducted in 2011 was a huge success with several former patients and supporters taking part in the event. The response this year has been overwhelming with four times the number of participants already registered compared to last year.
To continue its commitment in supporting charities nationwide, Chicago SEO firm eBizUniverse has again partnered with The Prostate Cancer Foundation of Chicago as a sponsor for this event. This is the second consecutive year that eBizUniverse will be sponsoring the Chicago Prostate Cancer Awareness Run and Walk.
Former patients and anyone interested in promoting prostate cancer awareness are encouraged to participate in this great event. Participation in the Prostate Cancer Awareness Run and Walk helps raise vital funds to make significant strides toward increasing awareness and education. Registered runners and walkers will be entered into a raffle of various prizes from local businesses. To register for the walk or to donate visit http://www.chicagoprostatefoundation.org.
"The prostate cancer foundation of Chicago was formed to provide support and education to individuals to address significant health issues related to prostate cancer and other conditions related to the prostate," according to its executive director, Jennifer Broucek.
Various levels of sponsorship support are available for the Prostate Walk. Information about donations, sponsorships and volunteerism is available by contacting the office at (630)-654-2515.
About The Prostate Cancer Foundation of Chicago
The Prostate Cancer Foundation of Chicago is a 501(c) (3) non-for profit organization dedicated to promote prostate cancer awareness, early detection and funding patient support programs. The Foundation is committed to research and publishing studies based on their extensive database consisting of outcomes of over ten thousand prostate cancer patients.
About Chicago Prostate Center
Chicago Prostate Center was established in 1997 to provide patients with compassionate care, quality prostate cancer treatment and expert opinions. They have consulted over 16,000 prostate cancer patients and pride themselves in providing patients ethical and unbiased medical options.
About eBizUniverse, Inc.
eBizUniverse is an Integrated marketing agency offering Internet Marketing/SEO, Social Media and Chicago Web Design services that help businesses increase revenue from their online channels. For the past 6 years eBizUnivese has helped large media companies as well as small local businesses design and develop websites, mobile websites, create custom software and put power into their business with cutting-edge Internet Marketing and Social Media strategies. eBizUniverse can be reached at 1-800-379-2829.