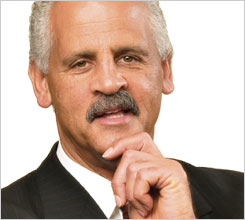 Los Angeles, CA (PRWEB) September 13, 2012
This weekend, Los Angeleno entrepreneurs, small business owners and local thought leaders will gather together for a very special event that will transform their businesses.
For two jam-packed days, attendees will get to work directly with high-level A-Players, including serial entrepreneur and world's leading success coach JT Foxx, mega-mogul Stedman Graham, and celebrated New York Times best-selling author Raymond Aaron really do business, infiltrate circles of influence, and learn what is working and not working in marketing, branding, and advanced wealth strategies. This event is essential for all entrepreneurs, internet marketers, real estate investors and anyone looking to take their lives and business to the top 1%.
The Mini-Mega Partnering event will be held from Saturday, September 15 through Sunday, September 16, 2012 at the Marriott Los Angeles Airport, 5855 West Century Boulevard  Los Angeles, CA 90045.
For event times and additional information, please call 877-204-1411.
About Mini-Mega Partnering
Mini-Mega Partnering is the baby brother of Mega Partnering. Mega Partnering is the World's #1 Wealth Networking and Business Conference. 
The vision behind Mini-Mega Partnering is to expose attendees to successful local entrepreneurs, investors and others looking to network, start, grow or explode an existing business. Tickets to all Mini-Mega partnering events are complimentary.