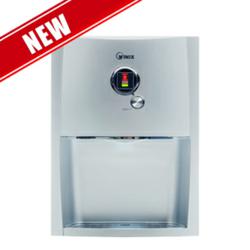 Products You Can Count On From People Who Care
(PRWEB UK) 7 September 2012
The ultimate desire of a chilled glass of water is quenched by Water Coolers. CNM Online presents an extensive range of water cooling machines for both home and working places. These equipments carry a history of do not purchase' and instead rely on 'rent and use' theory. However, with CNM On line's affordable and efficient range of chillers, people will have to bid goodbye to this theory for once and for all. These chillers are not only great on pocket, but also good on looks and efficiency. The decision to purchase these chillers at CNM Online will never be repented as it offers a better financial sense, then renting. The extensive range on the site meets diverse objectives of both companies and individuals. Freestanding fountains are design marvels offering comfort at working places, be it factory floors or reception areas. With this, not only employees but also visitors can take a break in the form of a chilled glass of water.
Revealing more about the new range of water coolers, Senior Spokesperson at CNM Online says, "The extensive range of chillers on CNM Online offers safe, refreshing, and chilled water for both companies and homes. We offer diverse freestanding and desktop water chillers that are affordable and efficient. We understand that both individuals and companies have different needs and have tried to meet them with assorted chilling machines. High on Performance and Great on Budget, these machines turns out more reasonable than renting. We recommend these solutions to companies who care for their employees and visitors. CNM Online offers both plumbed chillers and under counter ones offering chilled water whenever demanded. The website even features, hydro taps and chill fountains."
CNM Online offers Water Cooler for public areas through the ZIP Bubble fountain. This chill fountain is designed to offer safe, hygienic, and refreshing water to public areas. The machine remains ideal, irrespective of high utilization, for every department in offices. CNM Online offers contemporary dispensers that are available in a variety of sizes, designs, and budget limits. People in United Kingdom prefer the tabletop range, making it the most popular on the site. Domestic demand for chillers is met in Koolbabe with a stylized design. The CNM Online Team offers excellent solutions through modern products. Stylish Water Cooler grabs the attention of visitors and enhances the beauty of both home and workplace. Both large-sized and mini coolers help keep refreshments cold.
Senior Spokesperson at CNM Online continues, "Our customers have all the reasons to celebrate the new member in their appliance family with the introduction of water chillers. We offer a hassle-free transaction providing a range of appliances to more than 2,00,00 customers who return to this convenient mode of shopping. We offer a pleasant shopping experience to our customers. With a long list of leading branded appliances, we offer innovative and efficient solutions in the form of excellent products and services.
About CNM Online
CNM Online is a family run business founded in 2004. The site has more than 200,000 customers and believes in offering solutions rather than products. The largest supplier of heating products for home, CNM Online offers a range of efficient and affordable solutions.
For more, visit http://www.cnmonline.co.uk