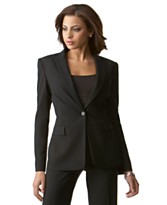 (PRWEB) September 06, 2012
CloseoutExplosion.com, a New York wholesale closeout export company with many wholesale customers in Nigeria, has published a free business report titled, How To Open A Clothing Store In Nigeria. This interesting report provides informative suggestions, buying tips, and sales strategies for Nigerian entrepreneurs that are looking to open a high end retail fashion boutique.
In addition to the report on starting a Nigerian retail business, the closeout web site offers free information on how to source wholesale products, tips on determining the type of closeout merchandise that can sell the best, ideas on how to maximize wholesale and retail sales to Nigerian fashion buyers, names of established commercial real estate agents, and Nigerian fashion news coverage. There are also articles on important topics such as how to use social media including Facebook to market brand name apparel to Nigerian shoppers, and the best shopping malls for opening a boutique in Nigeria.
"The demand for brand name American and European clothing, shoes, handbags, and fashion accessories in Nigeria is very strong. Nigerian consumers are highly educated, well traveled, economically ambitious, and highly fashion conscious, which makes them ideal customers for designer wholesale merchandise," said Donny Lowy, who publishes a network of wholesale business websites.
As more Nigerian buyers display a preference for clothing brands such as Tahari, Jones New York, and BCBG, the challenge for established Nigerian boutiques, whether they are located in a shopping mall or free standing shop in Lagos or Abuja, is that they need to be able to know where to source the wholesale brand name suits, shoes, and handbags that their customers are now requesting. WholesaleNigeria.com provides access to a discount wholesale warehouse that retailers need to stock in order to satisfy their clientele.
In the past it might have been easier for a retailer to simply order brand name products through regular wholesale channels, but now that more Nigerians travel abroad for their shopping, and can easily place orders online, it is crucial that retailers who want to stay competitive purchase authentic designer merchandise at true below wholesale prices. Even if an online retailer such as Amazon or Zappos does not ship to Nigeria, their relatives living in the UK and in the US can place an order and then ship their goods to them.
"There are many Nigerians who prefer to sell wholesale items such as Tahari corporate suits, BCBG social dresses, and Coach office shoes on a more informal basis. They sell door to door, to their fellow office coworkers, or out of their homes. I have published practical business advice with them in mind as well," added Donny Lowy, who also publishes a web site covering the market for wholesale and closeout Apple products, another area of interest for many Nigerians.
There is also a comment section at the bottom of the report where Nigerian wholesale buyers can ask their questions, post general comments, and share their contact information so that they network with other Nigerian business owners.