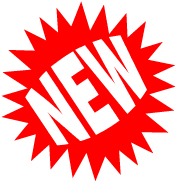 Bremerton, WA (PRWEB) September 07, 2012
The most trusted local resource for basement and crawl space solutions, CleanSpace Northwest, is excited to announce its brand new address. They recently moved to 5943 State Hwy 303 NE in Bremerton where they continue to offer customers the best in crawl space repair, basement waterproofing, and spray foam insulation.
CleanSpace Northwest is an authorized CleanSpace dealer and a proud member of Basement Systems Inc. Their staff is certified and trained to offer the Crawl Space Encapsulation System, the most successful permanent solution to repair damp crawl spaces. Basement Systems Inc. is the world leader in dry, below-ground technology. All members are trained in the latest basement waterproofing systems developed by engineers and leading experts in the industry.
As founder and owner, Gale Culbert has grown CleanSpace Northwest to be the leader in the new science of crawl space and basement repair. His decades of experience in the home building industry combined with access to CleanSpace and Basement Systems have helped his company resolve the damp, musty conditions so common in homes across the Pacific Northwest.
In addition to basement waterproofing and crawl space repair, CleanSpace Northwest also provides foundation repair, insulation packages, moisture control, and basement finishing systems. They service customers in greater Port Orchard, Bremerton, and the Olympia area.