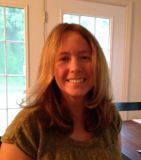 Improving wound care is the core mission of WoundRounds, so we are pleased to offer this free valuable education and help facilities learn more about wound care and eligible reimbursement
Hoffman Estates, IL (PRWEB) September 06, 2012
WoundRounds®, the point-of-care wound management & prevention solution, is hosting a free webinar entitled, "Medicare Part B Billing for Wound Care Supplies: A Practical Guide". The webinar will be presented on Thursday, September 27, 2012 at 1 pm EDT/ 12pm CDT/ 10am PST by Amanda Smithey. Register at: http://bit.ly/NMBOP5
"Medicare Part B billing for wound care supplies is complex," according to Amanda Smithey, presenter of the webinar and Regional Director of Long Term Care Solutions at WoundRounds. "The facility's billing department needs accurate wound documentation plus knowledge of eligible wounds and products," adds Smithey. The webinar reviews specific wounds and reimbursable wound care products based on Medicare guidelines. Additionally Smithey will share case studies and practical tips to optimize wound care billing.
"Improving wound care is the core mission of WoundRounds, so we are pleased to offer this free valuable education and help facilities learn more about wound care and eligible reimbursement," says Smithey. Besides Part B billing best practices, the webinar will end with a demonstration of automated documentation, a feature of the WoundRounds system that makes it easier for facilities to get paid promptly and appropriately, increasing reimbursement.
About WoundRounds
WoundRounds is the point-of-care wound management & prevention solution that empowers nurses to deliver better wound care in less time. Users of WoundRounds report time savings, reduction in facility-acquired pressure ulcers, lower wound care costs, decreased rehospitalizations, and reduced risk and liability. In short, WoundRounds helps providers do more with less.
About the Presenter
Amanda Smithey is Regional Director of the WoundRounds Long Term Care Solutions team. An accomplished post-acute care executive, Smithey has subject matter expertise in Medicare Part B and wound care. Formerly Smithey held business development roles with Advanced Tissue.