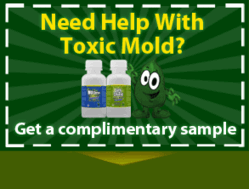 ...among other mold sprays available today, it said that its Molderizer and Safe Shield are the best that any mold sufferer can get.
Chicago, IL (PRWEB) September 14, 2012
As mold in all-year-round problem, it is imperative for homeowners to have a regimen of mold remediation products. However, those solutions must be safe and effective for a true mold removal treatment. And for every mold sufferer to achieve that, Molderizer offered a help in the form of its non-toxic mold sprays.
See the Non-Toxic Mold Sprays in Action. Get a Sample of Them Today
The presence of mold brings in several problems. For one, it can cause allergies. Some species of it can even cause poisoning. Apart from that, they also make the item or surface that they invade look unsightly. And basically, that degrades the value of them and at times even render completely useless.
Generally, those negative effects of the spores in health and in items and surfaces lead to financial problems. That's because to reverse the health effects of mold infestation, money is needed. And same goes with cleaning or replacing the pieces it invaded. If no action is taken about the mold presence, complete degradation of health and of those invaded items will take place.
Hence, it can be said that once a mold infestation is discovered, one must follow it with a treatment to prevent the worse of its effects. And among the ways to solve a mold problem, hiring professional mold contractors is one of the best treatment options. It offers a solution with one not have to do anything. But the problem is its mold removal cost. Often, mold contractors' charges for their services are way too expensive.
Implement a Safe and Effective Yet Inexpensive Mold Treatment. Order Your Molderizer and Safe Shield Now
However, personal mold treatment could offer a cheaper mold removal while making it safe and effective. If the right mold remediation products are picked, it is probably the best of all the means to solve a mold problem as it also offers prompt and hassle-free treatment.
But what are the right mold remediation products to purchase? According to Molderizer.com, they must be non-toxic apart from effective. And among other mold sprays available today, it said that its Molderizer and Safe Shield are the best that any mold sufferer can get.
The said products are made with natural ingredients, said the green company. Therefore, they pose no health risks and save mold sufferer from any unnecessary medical expenses. They also eliminate the need to evacuate making the whole treatment process hassle-free. And as proven by its first users, Molderizer assured that they are also effective.
Apart from those benefits, the solution also offers an all-around treatment which offers its users big savings. Given that it is made with natural ingredients, it is safe to use for all types of materials. That spares homeowners and in fact, even contractors from having to purchase different mold remediation products for different materials. And to prove that both Molderizer and Safe Shield can indeed deliver those mentioned benefits, Molderizer.com invites all mold sufferers to get a sample of the solutions today.
Grab a Sample of the Non-Toxic Mold Remediation Products Today