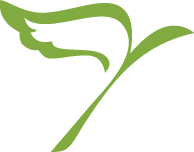 Process addictions are so prevalent...we want to educate ourselves so as to not miss anything.
New York, NY (PRWEB) September 06, 2012
Freedom Institute, an outpatient rehabilitation facility for individuals and families suffering from alcoholism and addiction, launched an agency-wide initiative focusing on reducing the stigma of addiction today, September 6.
As part of this initiative, addiction experts from across the country will offer their expertise, beginning with leading sex addiction expert Robert Weiss LCSW, CSAT-S, who has been featured on the Huffington Post as well as expert source shows like Larry King. Weiss will headline the event with a full day of training for clinicians on "Sexual Addiction in the Digital Media Age," September 14, 2012.
"Process addictions are those addictive patterns in which one begins their recovery not by stopping using them one-day-at-a-time," says Ron Gallen, Executive Director of Centerpoint. "Rather, you change your dynamic process with that substance or action." A process addiction is an addiction to an activity such as spending money or sex and can affect the brain of an addict similarly to how alcohol would affect an alcoholic.
Freedom Institute will be joined by experts Dr. Tian Dayton, Dr. April Benson, Ron Gallen, Dr. Tim Fong, Dr. Linda Hatch and Heiko Ganzer, LCSW, CASAC.
"In substance abuse, process addictions can be blind spots and we need to know much more about them," says FI Clinical Director Michael Noth. "These addictions are so prevalent – in and out of the recovery community – that we want to educate ourselves so as to not miss anything."
About Freedom Institute: Freedom Institute is a New York state OASAS licensed, medically supervised outpatient facility that has been serving the needs of families and individuals affected by substance abuse since 1976. Located in midtown Manhattan, the Institute offers highly personalized, comprehensive and innovative care to the greater New York community.