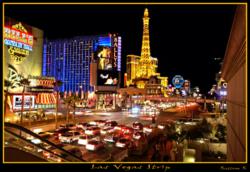 Pittsburgh, PA (PRWEB) September 06, 2012
Known as Sin City for its several amazing offerings, Las Vegas is the most popular destination for many around the country. Primarily known for its casinos, the city is also popular for hosting many popular shows and acts by famous celebrities and performers.
A spokesperson from HeadlineTickets announced on Thursday that discounted online tickets were available for people all over the US. Currently, discounted tickets are available for Shania Twain, Celine Dion, Chippendales and many other shows, which can be looked up on the company's official website.
With the fall season quickly approaching, people from all over US are scheduling their whole year around their planned visit to Vegas. That being said, not many visits to Vegas are planned, most are spur of the moment decisions in order to have some fun. The online ticket sale for several popular Vegas shows has already picked up, because this is the time to buy tickets at lowered prices.
Most of the shows held in Vegas are sold out weeks before the fall season starts. The move by Headline Tickets to sell discounted tickets online will greatly facilitate people from all over US to buy tickets and watch their favorite performs in action while saving a good chunk of their valuable income.
Usually, online tickets are available even at the very last minute, but those tickets are available at extremely high prices. Buyers are also worried about the legitimacy of such tickets. Headlinetickets.com aims to serve as a platform for sale and resale of legitimate tickets at discounted prices.
Headline Tickets' official website includes a separate page for each show, with complete information about dates and venues of performance, and availability of tickets on your desired venue and date. The website is user friendly, and provides a much needed platform for people visiting Vegas to buy tickets to their favorite shows at discounted prices.
The availability of Las Vegas show tickets can be checked by using smart filters. The users can search for a specific date, can look for tickets within a range of dates (for example, 5th September 2012 to 25th October 2012) and can even apply a venue filter.
"What happens in Vegas can be booked online," The spokesperson announced proudly. With the rapid increase in ticket sales, the ticket prices will most certainly rise. It is a good idea to visit the site and buy tickets early.
Headlinetickets.com is an online platform for ticket resale. The tickets available are at discounted prices. The website caters to a wide variety of people by including sports, theater, concerts and Vegas shows in it impressive resume. The website also maintains an interesting blog where views and reviews about different shows and sporting events can be found. For people new to the world of theater, the blog is the ideal place to start. Headline Tickets Now is an accredited business with the Better Business Bureau (BBB) of Western Pennsylvania.
Please use Discount Code "Vegas" for 2 percent of the already lowest out the door Vegas tickets.