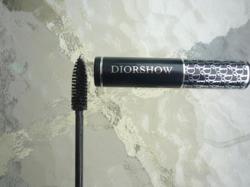 You will be surprised at some of the mascaras that made the final cut.
(PRWEB) September 11, 2012
Every girl loves her mascara! That's why BeautyStat.com -- the leading online beauty community for skincare reviews and makeup reviews -- has created the ultimate list of the Best Mascaras Ever in regards to their performance with categories such as volume, lengthening, curling, defining, oscillating, eco-friendly, and water-proof leading the pack. The ultimate list of the best mascaras on the cosmetic market was compiled by BeautyStat's resident writers, beautynista Nicole Gordon Levine and makeup artist Erin Sutera. Brands such as Stila, Tarte, Lancôme, By Terry and more made the cut, with before/after photos and personal overviews from the writers telling the readers what makes these mascara picks the cream of the crop! Tarte's Lights, Camera, Lashes! Mascara won for Best Lengthening, while Lancôme's Défincils Precious Cells reigns supreme in the Best Defining category. So many mascaras, so little lashes!
BeautyStat wants its loyal readership to get in on all of this mascara action. The giveaway will allow ten lucky readers to score one of the mascaras mentioned in the list. All readers have to do is comment/post photos of their favorite mascara on the Community Forum and Photo of the Day (POTD) sections, posting their very own before/after pictures telling BeautyStat what makes their favorite mascara the best. The reader's mascara could be of their own choosing, not necessarily the mascaras mentioned. This contest will allow all beautynistas to share their favorite mascara with the BeautyStat community and show off their beautiful peepers -- letting those lashes do all the talking!
BeautyStat.com (a NYC tech startup) is an online beauty community and social marketing agency for the beauty industry. It has been featured in Womens Wear Daily, New York Times, Forbes Magazine, NBC and CBS News. The strength of BeautyStat.com is its captive, engaged and influential 100,000+ community, 190+ blogger network and 40 million social network reach. BeautyStat.com works with beauty brands, retailers and PR agencies to connect them to the BeautyStat community for online PR events, advertising and rich consumer insights.
BeautyStat.com was founded by beauty entrepreneur Ron Robinson. Ron is a veteran cosmetic chemist who has worked for such leading beauty companies as The Estée Lauder Companies, L'Oreal, Avon Products and Revlon Products. Ron is currently a resident beauty expert for Allure magazine.