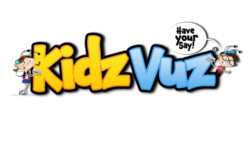 Kids listen to other kids and...are quick to share the things they love."
New York, NY (PRWEB) September 07, 2012
Reading doesn't have to be a chore. When kids share the books they love with each other, reading becomes a fun, social activity. Parragon Books, a leader in non-fiction children's book publishing has hired KidzVuz.com, the first and only video review and sharing site for kids, to get kids talking about Will Solvit, their non-fiction book series about a kid detective who travels through time to solve mysteries.
KidzVuz worked with Parragon to develop a brand page dedicated to Will Solvit and the T Rex Terror, then get free copies of the book, the first in the series, to 25 of KidzVuz star reviewers. Those star reviewers then left honest, unscripted video reviews of the book on KidzVuz.com's Will Solvit brand page, sparking discussion about this exciting new series.
KidzVuz brand pages allow brands to tell kids about their products and hear what kids think, too. Like mini-sites within the KidzVuz website, brand pages are dedicated to one product or brand, and customized for each client. On the Will Solvit Brand Page, kids can watch and leave videos about the book, learn more about the series, and even download a free copy directly from a link on the site.
"We wanted to work with KidzVuz because we know that kids listen to other kids, and they are quick to share things they love." said Sarah Flynn, Digital Marketing Manager, Parragon. "There's no better way for kids to get excited about a new book than to have them talk to each other about it."
"Books has been our most popular vertical," explains Nancy Friedman, co-founder of KidzVuz.com, "so we are thrilled that our first brand page on the site is for a publisher of quality children's books. When kids this age find a book - or anything - they love, they can't wait to share it with their friends, both in the real world, and online."
__________________________________________________________________________-
More about KidzVuz: :http://www.KidzVuz.com, is a video sharing site for kids age 7-11 . On KidzVuz, tweens watch and leave video reviews of books, movies, TV shows, toys, tech, travel, and more. In a safe, COPPA compliant space, tweens create community, content, and connections with other kids who share their passions. Kid tested and Parent Approved, KidzVuz helps brands authentically connect with kids in a safe, moderated space. KidzVuz Connects, a subsidiary of KidzVuz LLC, is the brand's social media consulting arm, helping brands reach out to digital influencers to promote their brand. Follow us on Twitter @KidzVuz. For more information, email adsales(at)KidzVuz.com.
More About Parragon Books and Will Solvit: Dinosaurs, mummies, outer space, ancient Rome...it's all in a day's work for Will Solvit! Newly available in digital form on the iBookstore and Barnes and Noble Nook, each book is packed with Will's time-travel adventures, cool comic strips, and real facts from each era that Will travels to! The 12-book series is available now from Parragon Books.
For more than twenty years, Parragon has made enriching and entertaining content accessible to readers all around the globe. As an industry leader in a changing book world, Parragon continues to provide innovative multi-platform content and impeccable service to retailers and consumers. Whether you want a printed book, an ebook or an app, Parragon exceeds expectation.