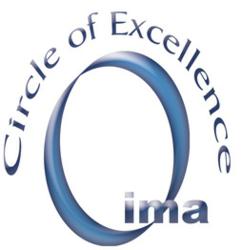 Dittman Incentive Marketing is honored to have won the award six times and is equally proud to be one of only three U.S. companies to win in the current global competition.
New Brunswick, NJ (PRWEB) September 12, 2012
Dittman Incentive Marketing, a leading national performance improvement and incentive marketing provider, was recognized by the Incentive Marketing Association (IMA) as a winner of a Circle of Excellence award for creating a hallmark sales incentive program for Huntington National Bank. The $56 billion financial institution has 660 branches in a six-state footprint. The campaign used a rewards incentive program to Optimize Customer Relationships (OCR) and drive record revenue.
For over a decade, the IMA Circle of Excellence award has been an exclusive and coveted annual award presented to agencies and clients whose activities in employee motivation, sales incentives, and channel marketing have clearly demonstrated a measurable return on investment. Dittman Incentive Marketing is honored to have won this award six times and is equally proud to be one of only three U.S. companies to win in the current global competition.
The goal of the Huntington National Bank "Journey to the World Series" sales campaign was to drive behaviors consistent with the OCR program that result in completed comprehensive OCR Plans, and generate $500,000 in treasury revenue during the campaign.
Huntington National Bank, headquartered in Columbus, Ohio, had identified an internal target audience of Commercial Bankers and Treasury Managers. Through research it was discovered that 75% of the audience was male, and that most were between the ages of 30 to 35 years old. "With the audience being predominately young and active, a sporting theme was envisioned, and with the baseball season in full swing, the Journey to the World Series campaign seemed to fit perfectly with America's favorite pastime," explains Dave Dittman, Executive Vice President of Dittman Incentive Marketing.
Positioning the campaign during the baseball season allowed the Huntington players to relate to the game at home and during work hours. Huntington players were encouraged to form and join teams and "knock it out of the park" for the company. Individuals and teams who scored the most "home runs" would advance to the World Series and earn rewards points they could redeem for sporting and entertainment events, brand-name merchandise, exciting travel options, and popular gift cards.
The Journey to the World Series communications were key in "knocking it out of the park" for Huntington players. Dittman Incentive Marketing specialists created engaging campaign materials including a program website, electronic brochure, posters, and monthly scoreboards to keep the campaign top-of-mind. The campaign hit a home run in meeting the program's overall objectives by completing comprehensive behaviors that optimized customer relationships and drove home best practices.
"The bottom line result for the 2011 Huntington National Bank six-month sales campaign was that a goal of 20 home runs were envisioned, but a record-breaking 42 home runs were realized, an increase of 110% over the projected goal," says Dittman. "Plus, the home runs generated $1.2 million in treasury revenue, more than double what was expected!"
About the Incentive Marketing Association
Business improves when employees and customers are recognized, rewarded, and engaged through effectively structured programs with defined goals and proven returns. The Incentive Marketing Association (IMA) is comprised of companies who are leaders in the incentive industry. IMA provides education, resources and research to promote the use of incentive programs to the business. More information about IMA and the incentive marketplace is available at http://www.incentivemarketing.org.
About Dittman Incentive Marketing
For more than 35 years, Dittman Incentive Marketing has been an award-winning leader in providing incentives, recognition and rewards programs to help companies realize immediate ROI in motivating sales people, employees, channel partners, customers, and consumers. Dittman's signature products and services include: TotalPRO® (Performance Recognition Online) – an incentive, recognition and rewards online software solution (SaaS), and Deluxe Group Incentive Travel. For more information, visit http://www.dittmanincentives.com.