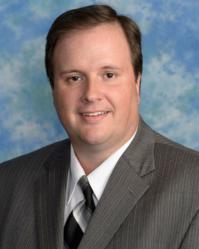 Altamonte Springs, FL (PRWEB) September 06, 2012
BioPlus Specialty Pharmacy (BioPlus), one of the nation's leading specialty pharmacies, is announcing today that Fred Gagle has been named Vice President of Information Technology. In his position, Gagle will ensure that the IT infrastructure at BioPlus is reliable, cost effective, secure, and easy to support. His department is responsible for making sure patient health information (PHI) is secure and protected.
"BioPlus is excited to have Fred's leadership for our IT team. He deeply understands IT's potential for making things easier for our patients, doctors, pharmacists, business partners, and employees," says Elvin Montanez, Pharm.D., Senior Vice President at BioPlus. "With Fred at BioPlus, we will cement our leadership in the specialty pharmacy industry as we work toward faster means of transmitting information while at the same time doing so in a secure manner to support our Best in Class therapy programs," Dr. Montanez adds.
Gagle comes to BioPlus from Convergys, where he earned several Convergys Excellence awards for customer projects. Gagle earned a Master of Business Administration (MBA) from the University of Central Florida, as well as a Bachelor of Science in Business Administration–Information Systems from the University of Florida.
"Joining the BioPlus team felt like a seamless transition, since we share common values and core beliefs," shares Gagle. "Anything is possible with strong team work and the right technology in our corner. My goal at BioPlus is to provide current technology solutions for patients, physicians, partners, and employees and anticipate their future needs," says Gagle.
About BioPlus Specialty Pharmacy
BioPlus is a pharmacist-owned, URAC accredited, national specialty infusion pharmacy providing high-touch services and specialty pharmaceuticals for patients with chronic diseases such as hepatitis, bleeding disorders, immune deficiencies, neuromuscular disorders, cancer, and other conditions. Licensed in all 50 states, BioPlus is one of the nation's largest independent specialty pharmacies. Accredited by VIPPS, Accreditation Commission for Health Care (ACHC), and the Community Health Accreditation Program (CHAP), patients can contact the Pharmacy toll free at 1-888-514-8082.
For information: http://www.bioplusrx.com or
Contact: info(at)bioplusrx(dot)com
Phone: 1-888-292-0744