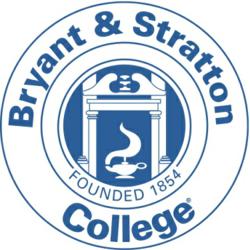 Syracuse, NY (PRWEB) September 06, 2012
Bryant & Stratton College is stepping up to help make things a little easier for families this fall at a Back-To School Event on Saturday, September 8th, 11am-1pm. Bryant & Stratton College will be giving away FREE back-to-school supply kits for up to 500 students at their Syracuse Campus, located at 953 James Street, Syracuse, and the North Campus, located at 8687 Carling Road in Liverpool. Students of any age, from any school or college are welcome to attend. Each school supply kit includes a binder, loose leaf paper, a notebook, folder, pens, pencils, a highlighter and an eraser.
Radio Station 93Q will be on hand to help create a festive atmosphere with music and games. The College will also be holding on-the-spot registration. Anyone interested in attending is asked to RSVP to 315-472-6603 and the college will reserve a kit for them in which they will need to pick up at the event.
Bryant & Stratton College is a private career college delivering outcomes based education and training through a flexible, contemporary curriculum in a personalized environment. The College is regionally accredited by the Middle States Commission on Higher Education and has locations in New York, Ohio, Virginia and Wisconsin, as well as an Online Education division, and a Professional Skills Center. For over 155 years, Bryant & Stratton College has been providing real world education leading to bachelor's degrees, associate's degrees and professional certificates in the fields of healthcare, technology, legal, business, & design. For more information about our graduation rates, the median debt of students who completed the program, and other important information, please visit http://www.bryantstratton.edu/disclosures. General information can also be found on the College's website at http://www.bryantstratton.edu.
For more information, please call Heather Macknik at 315.652.6500 or email hmmacknik(at)bryantstratton(dot)edu