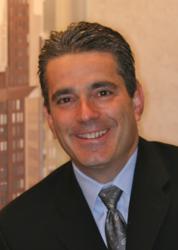 Chicago, IL (PRWEB) September 05, 2012
Doctors David and Michael Marcus of the Marcus Dental Practice are thrilled to be able to offer their patients the new Laser Assisted New Attachment Procedure for gum disease. Millions of adults in America have periodontal disease. While many of these cases are mild and the only symptoms seem to be gum pain and mild bleeding, unless treated, periodontal disease can become a serious health risk. This disease has been linked to complications such as pancreatic cancer, diabetes, and heart disease, among other health problems.
As a father and son team, Doctors David and Michael Marcus are hoping that offering their patients the new LANAP treatment for gum disease will convince more of them to come in for treatment. LANAP is only mildly invasive and does not require the use of scalpels or sutures. The PerioLase MVP-7 is a very selective laser that targets the bad tissue and the bacteria causing the disease, eliminating them. It does not harm the remaining healthy gum tissue.
The procedure begins with a probe to determine the depth of the pockets between the gums and the teeth where the bacteria lurk. Using the fiber optic tipped laser, the doctor gets rid of the bacteria and the damaged gum tissue. The laser promotes clotting and sealing of the pockets so there is minimal bleeding during the procedure. The laser also stimulates bone re-growth, which can strengthen the teeth.
Patients who have undergone LANAP treatment rarely require post-operative medication for pain, and can often return to regular activities the same day as the treatment. With the minimal downtime and the documented results, Marcus Dental Practice is hoping more patients who have gum pain will seek the treatment they need. For more information about gum disease and the LANAP procedure, visit marcuslaserdentistry.com.
Marcus Dental Practice is a dental office offering patients personalized dental care in implant dentistry for Chicago, Illinois for over 50 years. As a father-son team, David and Michael Marcus strive to continue their dental education and are both members of the American Dental Association. They aim to provide dentistry in all dimensions, as they are part of one percent of dental professionals providing the most recent FDA cleared laser procedure for gum disease and periodontal treatment. To learn more about Marcus Dental Practice and their dental services visit their website at http://www.marcuslaserdentistry.com and call (312) 241-1328.