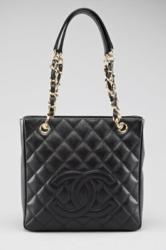 I adore cinema generally and a large chunk of my collections is inspired by it. It could be a character, a scene, or just the spirit of a movie.
(PRWEB) September 10, 2012
To help luxury lovers stay informed on the latest in upscale style and Hollywood happenings, Rodeo Drive Resale (http://www.shopRDR.com), premier reseller of 100% authentic guaranteed handbags and fashions including top pieces including discount Tiffany & Co. Jewelry, Manolo Blahnik heels and discount Prada handbags, examines entertainment's influence on high fashion.
Before Hollywood learned the immense power for the celebrity co-sign, onscreen fashion was, for the most part, considered just another part of the film. But as moviegoers began to fawn over items worn by stars such as Audrey Hepburn and Marilyn Monroe, wardrobe designers became trendsetters and fashion houses discovered an untapped market with which they could display their latest creations.
Now, several of Hollywood's most talked about celebrities are side-stepping endorsements in favor of their own brand: On Sept. 9, luxury lovers and fans of actress Katie Holmes will be privy to the New York Fashion Week runway debut of her clothing line, Holmes & Yang. Although several brands carried by ShopRDR.com are set to host shows during Fashion Week, all eyes are expected be on Holmes, whose label has seen a surge in popularity since her high profile split from actor Tom Cruise. Jennifer Lopez, Beyonce and Victoria Beckham have also all taken a shot at designer fashion.
With New York Fashion Week (September 6-13) underway, shopRDR.com takes a look back at a few classic movies in which style and cinema unite to create moments as unforgettable as they are influential.
1) THE BREAKTHROUGH BREAKFAST: From the jewelry to the unforgettable scenes to the wardrobe, the 1961 film adaptation of Truman Capote's novella not only catapulted Audrey Hepburn into Hollywood superstardom, but made Coco Chanel's little black dress a fashion necessity for women around the world.
2) ONE HOT LOOK: Being fashionable and evil is not easy task, but Meryl Streep pulls off a devilishly fantastic performance as overbearing fashion magazine editor Miranda Priestly in the 2006 comedy-drama The Devil Wears Prada. Full of fashion, humor and heart, this film is a must-see for lovers of great cinema and equally great style.
3) A SHOE SENSATION: "I adore Ms. Parker," Blahnik revealed during a May 2009 interview with VOGUE.COM. "The character she played has had such a role in my career - I cannot help but regard both of them as muses! I adore cinema generally and a large chunk of my collections is inspired by it. It could be a character, a scene, or just the spirit of a movie. I watch them all night long." Carrie Bradshaw (played by actress Sarah Jessica Parker) of Sex in the City fame had a love affair with Manolo Blahnik heels, and her affliction toward the luxury pumps made the already popular brand ever more so desired by fans of the popular HBO series.
ShopRDR.com loves and carries many of these iconic brands and more, and as cinema continues to play a role in popular fashion trends, the online reseller will continue to offer its clients spectacular discounts on high-end fashion houses from around the world.
Rodeo Drive Resale (shopRDR.com) has built a reputation of providing amazing deals on handbags, clothing and accessories from the top designers of upscale fashion. The company offers a 100% guarantee of authenticity on each item sold, and works daily with a network of clients looking to buy, sell, or for consignment of their luxury goods. ShopRDR.com loves high-end fashion, and believes finding a high quality, classic piece should be an easy, enjoyable -- and most importantly -- hassle-free shopping experience. For the finest in Louis Vuitton, Chanel, Prada, Gucci, St. John Knits, Christian Louboutin, Tiffany & Co. and more, visit RDR online at http://www.shopRDR.com or call 1-888-697-3725.
Also find shopRDR at:
Facebook: facebook.com/shopRDR
Twitter: twitter.com/shopRDR
YouTube: youtube.com/ shopRDR
Pinterest: pinterest.com/shopRDR
Rodeo Drive Resale (shopRDR.com)
1-888-697-3725
service(at)shopRDR(dot)com