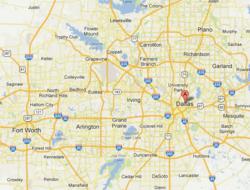 Dallas, Texas (PRWEB) September 06, 2012
Conzortia Business Funding, Inc., a leader in the crowdfunding industry, is a premium exhibitor at Dallas Business Journal's premiere Business Growth Expo on September 12, 2012 at the Richardson Civic Center.
This half-day event is dedicated to improving your business. Engage with North Texas business professionals, exhibitors and learn from an outstanding lineup of speakers sure to prepare you with new strategies for growing your business. Also, come network with the editors and reporters of the Dallas Business Journal over breakfast!
For businesses large and small, the 2012 Business Growth Expo & Breakfast with the DBJ is a must-attend networking event. Plans are to make this highly successful venue an annual event.
The keynote speaker is Tony Jeary, an renowned business expert and author with of 25 years of cross-industry best practices, focused on tangible results. Tony is a coach to the World's top companies, CEOs and high achievers.
Additionally, Robert Dobyns, Conzortia's CEO, will be on hand to discuss crowdfunding with attendees who are seeking to learn more about raising capital for their projects and businesses via crowdfunding.
"Business owners worldwide are successfully using crowdfunding in order to fuel their project development and growth," Dobyns said. "It's only natural that we would seek to build relationships with Dallas and Ft. Worth area business owners by exhibiting at this event."
To register to attend Dallas Business Journal's First Annual Business Growth Expo, visit http://www.dallasbusinessjournal.com
To learn more about crowdfunding for Dallas area businesses visit http://www.DallasCrowdfund.com
To learn more about crowdfunding for Ft. Worth area businesses http://www.FtWorthCrowdfunding.com