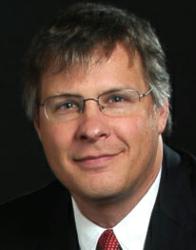 Springfield, MO (PRWEB) September 07, 2012
Matthew Kienstra, MD, FACS, of Mercy Clinic Facial Plastic Surgery in Springfield, MO, will receive the American Academy of Otolaryngology-Head and Neck Surgery's (AAO-HNS) prestigious Honors Award. Dr. Kienstra will be awarded this recognition during the opening ceremony of the Academy's 2012 Annual Meeting, held in Washington, DC, September 9 – 12.
The AAO-HNS presents the Honors Award to medical professionals in recognition of extensive meritorious service through the presentation of instructional courses, scientific papers, participation on an AAO-HNS committee or in an Academy leadership position.
Dr. Kienstra has been a member of the academy since 1997. Among other things, his volunteer contributions have included six years of service on the Patient Safety and Quality Improvement Committee, and representing the Academy on the American Medical Association's Physician Consortium for Performance Improvement for the past five years.
Dr. Kienstra is board-certified in both facial plastic/reconstructive surgery and otolaryngology/head and neck surgery. He serves as Mercy's Director of Facial Trauma Services and has been named one of the Best Doctors in America.