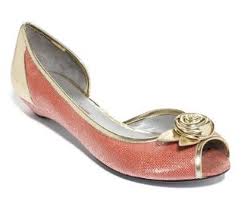 (PRWEB) September 07, 2012
New York wholesale clothing business Closeout Explosion is continuing to expand into the wholesale Trinidad market as it exports overstock and closeout brand name clothing, shoes, and handbags to retailers located throughout Trinidad and Tobago. While there are established wholesalers in Trinidad and Tobago, the majority of the wholesale clothing in Trinidad business is primarily based on generic apparel imported based only on its low cost.
Closeout Explosion's approach is unique in that it is based upon purchasing department store brand name overstock and store returns made for the USA market, and then supplying it to retailers in Trinidad that have a retail customer base interested in brand name products.
For example, the New York wholesale clothing business can purchase a large lot of overstock corporate suits by Tahari, Jones New York, and Nine West, and then resell that lot at below wholesale prices to stores located in Port Of Spain, San Fernando, and Scarborough. The retailers in Trinidad now have wholesale American brand name clothes that their customers are familiar with and are interested in buying.
"Trinidad and Tobago enjoy a strong economy in part to the islands being at the top of the list of the world's leading gas exporters. The wide population diversity also provides wholesalers and retailers with a wide customer base to which to sell brand name products to. The stable economy helps ensure that the population has a decent income level which allows them to be able to spend more money on wholesale designer merchandise," said Donny Lowy, who also exports wholesale brand name designer handbags.
Shopping malls such as the Aboutique Mall, Bradford City Mall, Capital Plaza, Atlantic Plaza, and the Gulf City Mall attract a middle and upper class clientele that can buy high end closeout clothing, shoes, and handbags. There is also a very large tourism and travel industry which provides an ideal client base of premium merchandise shoppers. Travelers and tourists arrive via the Piarco International Airport, ANR Robinson International Airport, and by cruise at the Cruise Ship Complex in Port Of Spain.
CloseoutExplosion.com offers wholesale products that are suitable for both people living in and traveling to Trinidad and Tobago. Wholesale products include items such as wholesale designer women's shoes by Calvin Klein, overstock premium dresses by BCBG, closeout swimwear by Lauren By Ralph Lauren, and liquidation children's clothing by Nike. Customers can visit the New York wholesale clothing warehouse to make their own selection or they can order online.
Wholesale importers also have the opportunity to export throughout the Caribbean the closeout merchandise which they purchase from Closeout Explosion Inc. Donny Lowy can offer guidance to businesses that want to learn how to supply retailers in other countries, such as in the Bahamas, St Lucia, Barbados and Jamaica.
In addition, this innovative NY closeout business can send orders freight collect to Trinidad and Tobago, and throughout the Caribbean, with shipping companies such as Tropical Shipping, Brady Cargo Services, and Laparkan. Sending orders freight collect allows customers the ability to pay for the shipping when they receive their orders which is a good convenience for retailers looking to spread out their outlays.