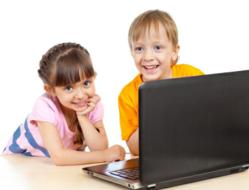 Belmont Technology is aligned with the mission in providing a high-quality computer at a fraction of the price with refurbished computers.
Elk Grove Village, IL (PRWEB) September 07, 2012
Computers for Families is a Santa Barbara non-profit that has made it their mission to bridge the gap between children of various socio-economic levels. Earlier this month, Computers for Families issued a call for donations of used computers from the community to serve the needs of their underprivileged youth.
This organization has already made over 8,500 computers available to school children of Santa Barbara county. The computers are donated from members of the community and are refurbished by the organization as well as the students of Los Prietos Boys Camp. The computers are targeted for low-income fourth-sixth graders. Every year, the project releases 600 used and refurbished computers to 28 elementary schools in the South Coast region.
Computers for Families has operated since 1997, but due to the recent downturn in the economy, many businesses and individuals are reluctant to upgrade their systems thereby keeping their computers and parts. That is why Computer for Families is calling on members of the community to extend their kindness by donating to the cause for the new school year.
The organization hopes that this exposure to technology applications will serve these students in an important way. The goal is to diminish or eliminate the disparity of their technology skill set to that of higher income households. Computers for Families is also pleased to be giving the student of Los Prietos Boys Camp the opportunity to get hand-on experience refurbishing computers for use in future careers.
Belmont Technology is aligned with the mission in providing children and parents of any age the opportunity to own a high-quality computer at a fraction of the price with refurbished computers. Belmont Technology sees the importance of empowering people with a means to communicate and learn through technology. The refurbished computers offered at Belmont Technology are completely functional and must pass a thorough inspection before being shipped. Each computer also comes with a 90-day warranty.
Belmont Technology features a number of brands on not just used laptop computers and desktops, but used LCD monitors, servers, peripherals and more. Belmont Technology has created the ideal place to browse, select and buy a used computer that works great at an affordable price. When ordering a product from Belmont Technology, you can rest assured you are getting a great machine and saving money. Belmont Technology specializes in IT management and data security. Along with low prices, a great selection and quality machines, you will find great customer service at Belmont Technology.