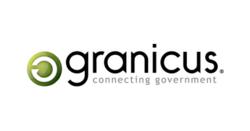 The fact that more than half of the winning agencies are Granicus customers underscores the growing importance of transparency and citizen involvement tools for government
San Francisco, CA (PRWEB) September 06, 2012
An astounding 70% of the cities and counties awarded in the 2012 Best of the Web awards competition are clients of Granicus, the leading provider of cloud-based technologies for government transparency, efficiency, and citizen engagement. The Best of the Web awards are an annual ranking of the Best Government Websites published by Government Technology magazine and the Center for Digital Government. Winning websites demonstrate innovation, usability, and maximum functionality for users; they also have contributed to governmental efficiency through the enhancement of public service delivery.
"The fact that more than half of the winning agencies are Granicus customers underscores the growing importance of transparency and citizen involvement tools for government," said Tom Spengler, CEO and Co-Founder of Granicus. "Webcasting, legislative research portals, and crowdsourcing are no longer just buzz words in government technology, they are critical features on award-winning government websites—they help build public trust while promoting a more cost-efficient and productive way of running the business of government," added Spengler.
Granicus clients receiving awards include Alameda County, CA, Miami-Dade County, FL, Chesterfield County, VA, Louisville Metro Government, KY, the City of Raleigh, NC, the City of Riverside, CA, and the City of Austin, TX. Other Granicus clients who were finalists in the competition include Martin County, FL, the cities of Danville, VA, Lakewood, CO, as well as, state governments, including, California, Utah, and Virginia. View more details about the awards and Granicus' winning clients here.
Earlier this year, Granicus also congratulated 16 of its clients for ranking in the Digital County Awards, which are also hosted by Government Technology magazine and the Center for Digital Government. Additionally, 50% of last year's Digital Cities award winners were Granicus customers, which is expected to be matched or surpassed when this year's winners are announced.
"There is a clear trend towards increased openness and citizen connectivity unfolding in government—leaders are looking for better ways to involve the public in the democratic process. Tools that make them more social, mobile, and cost-efficient are fundamental to government tech strategies for all types of jurisdictions," said Spengler.
Granicus' cloud-based platform and products suites are currently being used by over 1,000 local, state, and federal governments in the U.S. and Canada—this includes 50 out of 100 of the largest cities in the nation. Customers are using Granicus' tools—including live and on-demand video, crowdsourcing and discussion forums, legislative recordkeeping and research portals—to connect and collaborate with their communities in meaningful new ways online. At the same time, they are relying on Granicus' workflow automation to run their policy-making process in a more cost-efficient and eco-friendly way.
Resources:

Learn more about Granicus' award-winning customers by clicking here
Request more information about Granicus solutions by clicking here
About Granicus
Granicus, Inc. is the award-winning cloud platform provider for government transparency, efficiency, and citizen participation. It offers the first cloud platform and product suites designed specifically to help government agencies establish meaningful connections with citizens while reducing operational costs. Granicus has been recognized the past four years for being one of the fastest growing company private companies in the U.S., San Francisco, and the Silicon Valley by Deloitte LLP, the San Francisco Business Times, and Inc. Magazine.