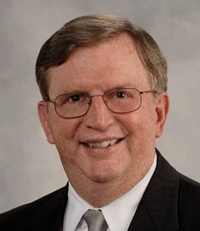 Chicago, IL (PRWEB) September 06, 2012
Torch Technologies, a Huntsville, Alabama, company announced the appointment of Mr. Joe Alexander to its Board of Directors. Torch Technologies is a 100-percent employee-owned small business with over 250 employees dedicated to quality technical services, competitive costs, and ethical business practices headquartered in Huntsville, Ala., with employee-owners located in Colorado Springs, Colo.; Dahlgren, Va.; Pacific Missile Range Facility, Hawaii; Reagan Test Site, Kwajalein; Washington, D.C.; and Vandenberg Air Force Base, California.
"I am very excited about being selected for Torch's Board of Directors. Torch is an outstanding company with an excellent employee-oriented culture. My background with Camber will help me support Torch's objectives for a successful future," said Alexander.
Joe Alexander joined the Board of Directors of Torch in August 2012. During his 22 years of military service, Alexander served in a variety of command and staff assignments, including teaching as an assistant professor in West Point's Department of Electrical Engineering and acting as a program manager for the Department of Defense's Defense Switched Network program. After retiring from the U.S. Army with the rank of Lieutenant Colonel, he joined Camber Corporation, and from 1992 to 1999 Alexander served as in a number of positions at Camber, including those of task lead, program manager, Washington General Manager, and Executive Vice President/COO. Mr. Alexander then served as President of Camber from 1999-2011. During his tenure, he grew the company from 450 employees to over 2,300 and increased its annual revenue from $61 million to $440 million. After retiring from Camber, he started his own business, Alexander Consulting, LLC, and currently serves on the advisory boards of Verit Advisors and the enGenius Consulting Group, as well as serving as a consultant with Camber. Alexander is also on the Board of Directors of the Huntsville, Ala., Chamber of Commerce, as well as that of the Committee of 100, and serves as Chair of the Wells Fargo Advisory Board. Alexander received his B.S. in Engineering from the U.S. Military Academy at West Point and his M.S. in Electrical Engineering from The Ohio State University.