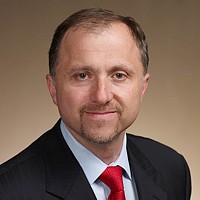 the city straggles with a high rate of drunk drivers
Sacramento, CA (PRWEB) September 06, 2012
Sacramento has the highest rate of deaths and injuries in alcohol- related accidents among California's biggest cities. At the same time Sacramento has one of the highest rates of drunken driving arrests. Officials claim that an easy access to the alcoholic beverages may be one of the factors why the city straggles with a high rate of drunk drivers. According to state Department of Alcoholic Beverage Control, Sacramento has more groceries, drugstores and other liquor outlets to buy alcohol than any big city in the state. It also has more bars, restaurants and other places to drink per capita than any major city in California.
In 1982, drunken drivers killed an estimated 21,000 people, nearly half of all traffic fatalities. Since 1997, the proportion of alcohol-related deaths has hovered around 30 percent. By 2010, the toll plummeted to 10,228, including 791 in California, the biggest annual decrease in 14 years.
The National Highway Traffic Safety Administration says that about 80 percent of the public sees drunken driving as a major threat to their safety. But one in five admitted driving within two hours of drinking themselves.
Driving under the influence of drugs or alcohol is a misdemeanor in California unless it causes bodily injury, in which case it can be charged as a felony. A first time DUI offender usually hast to pay about $2,000 in fines and court costs, has to spend at least 48 hours on a work project and serves 3 years on probation. Even though persons convicted under the current DUI laws face substantial fines and penalties, and significant resources are dedicated to enforcement, there are far too many incidents of drunk driving causing injury or death across the country. In addition to criminal penalties, drunk drivers can be held civilly liable in California. These personal injury lawyer has teamed with MADD so that drunk drivers can be held accountable in this manner as well.
John Demas, a personal injury attorney, who every day represents victims of drunk drivers, asks what can be done to deter drunken driving. "The drunk drivers need to face tougher punishment. The key is creating more public awareness". The attorney strongly supports Mothers Against Drunk Driving in the effort to get drunk drivers off the road.
MADD is bringing continual awareness to the issue of drunk driving, the organization serves the important function of acting as a support system for families of those who have been injured or killed by drunk drivers on American roads. The representatives of MADD point out that, there's nothing wrong with having a glass of wine or a beer or two. The concern is irresponsible drinking, and then getting behind the wheel.
The Demas Law Group, P.C. is a team of Sacramento personal injury attorneys and staff who work together dedicating themselves to providing legal representation to individuals and families who have been injured because of the negligence of others. The Sacramento accident attorneys handle legal matters including auto injuries, pedestrian injuries, catastrophic injuries, DUI accident injuries, defective products injuries, medical malpractice, defective medications, nursing home abuse, general negligence and wrongful death cases.
Contact Info
Demas Law Group, P.C.
701 Howe Avenue, Suite A-1
Sacramento, CA 95825
916.444.0100
Email Contact: info(at)demsalawgroup(dot)com