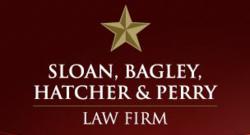 Houston, TX (PRWEB) September 05, 2012
Highly successful lawyer, J. Ryan Fowler, has had his fair share of experience and accolades in the past, but in recent months has received a prestigious title. Securing jury verdicts and settlements in the million dollar range for his clients has earned him a spot in the Million Dollar Advocates Forum. This is a high honor for any attorney and is reserved for less than 1% of America's legal professionals. In recent months, Mr. Fowler has been named as a 2012 Rising Star for Texas' list of Super Lawyers®. The selection for this type of honor involves a very specific process and they can only be chosen if they are first nominated by their peers.
In order to be nominated, the lawyer must be under the age of 40 and having practiced law for 10 years or less. The attorneys that choose to propose certain lawyers for this honor must personally have had dealings with them and seen their skills in action. After this step is completed, various research teams led by lawyers consider factors and credentials for each nominated individual. They are then assigned points that are added together with points from the survey taken from their general peers. Only 2.5 percent of the list of the lawyers that gets compiled may be named Rising Stars. It is a highly selective process and a very prestigious distinction amongst their fellow lawyers.
For Super Lawyers®, their ultimate objective is to create a comprehensive and varied list of attorneys that can be utilized by both consumers and lawyers as a valuable resource. It is a somewhat rigorous process that entails multiple phases and various professional opinions. Obtaining this kind of accolade this early in his career is a high commendation for all of the hard work and dedication he has for the legal field. Attorney J. Ryan Fowler brings a level of passion and drive to the firm that matches up with their core values.
Sloan, Bagley, Hatcher & Perry is a firm that has always sought to help their clients first. It is their goal to provide educated and clear cut answers for each person that comes to them seeking assistance. Their team of Board Certified lawyers has pursued justice and fair compensation for personal injuries with more than 100 years of combined experience. Their AV® rating is further evidence of their peer-reviewed work environment that is centered on ethical and professional actions. For more information on how they may be able to assist you with your personal injury needs, contact their office by visiting their website at http://www.sloanfirmhouston.com.
Members of the American Association for Justice with lawyers named as some of the "Top 100 Trial Lawyers" by the American Trial Lawyers Association, Sloan, Bagley, Hatcher & Perry strives to produce fair and just compensation for personal injury victims. With over 100 years of combined legal experience, their attorneys are educated and intelligent on various Texas laws and procedures that could prove extremely beneficial in any case. Compassionate representatives are available for free consultations for individuals that have fallen victim to terrible injuries at the hands of other people or products.
Having Board Certified lawyers means that they have gone through various training sessions, classes and evaluation to obtain that title. Preeminent amongst their peers with their AV® rating, they desire to bring claims to settlements that are positive. In the past, they have achieved millions of dollars for their clients, earning them a place in the Million Dollar Advocates Forum. Contact their office today to learn more about what they can do for you.