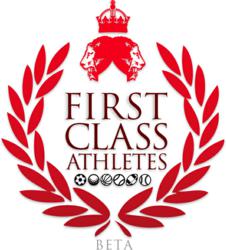 Miami, FL (PRWEB) September 06, 2012
FirstClassAthletes.com, a new social networking app and website dedicated to fantasy sports fans, has been beta released today, just in time for upcoming 2012 NFL football season.
Designed by FHC Global, a South Florida firm specializing in emerging technologies,
FirstClassAthletes.com (http://www.firstclassathletes.com) will initially be available for American football only, with other major sports to be added soon.
"FirstClassAthletes.com is a fantasy sports lover's dream come true," said Isaac Daniel, CEO of FHC Global. "This will be the most advanced fantasy sports site on the web."
According to Daniel, a recognized leader in technology whose GPS sneakers gained a worldwide attention when they were launched in 2007, the FirstClassAthletes.com app and website will have several features of interest to sports fans. Among them are:
-A social network platform/forum in real time
-Short message format (like Twitter)
-The ability for fans to share thoughts discuss plays, upload images of their favorite players (on or off the field)
-Sharing of video highlights
-Linking to sports stories and/or blogs from around the web
"FirstClassAthletes.com provides an excellent forum for fans to 'dish' with or about their favorite athletes on all levels; high school, college or professional," said Daniel. "This takes fantasy sports to a whole new level."
For more information on FirstClassAthletes.com, contact FHC Global at 305-371-5858