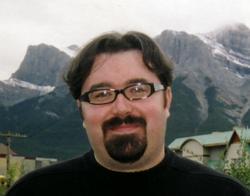 Boca Raton, Florida (PRWEB) September 06, 2012
Thomas Anthony Guerriero the Chairman and CEO of WMX Group Holdings, Inc. (WMXG:OTCBB) officially names Murray Carroll to their advisory board. Guerriero said "Mr. Carroll is a great addition to the WMX advisory board. We expect his expertise and experience to bring a real added value to the company."
About Murray Caroll
Murray Carroll joins WMX Group Holdings, Inc (WMG:OTCBB) as a Strategic Advisor offering expertise on international environmental law, environmental and climate governance, and climate security, in particular the geopolitical impacts of water scarcity.
He is currently a Director of the International Court for the Environment Coalition and works with the Global Environmental Governance Project doing research into environmental governance institutions and the effectiveness of compliance and enforcement mechanisms in the environmental regimes. He has worked with the International Maritime Organization, the Environmental Law Foundation, Sustainable Future Consulting, the Government of Canada, DLA Piper, and Scotia Capital. In addition, Murray has lectured on global environmental governance at the London School of Economics, the University of Kent, and the University of Pennsylvania.
Murray has a law degree from the London School of Economics, has studied alternative dispute resolution at Queen Mary University of London and Harvard Law School, and graduated "with Distinction" from the University of Manitoba with a bachelor's degree in political studies. He is completing a master's degree in international relations at Harvard University and is reading for a Master of Laws at the University of London, with a focus in public international law.
Safe Harbor for Forward-Looking Statements
This press release contains forward-looking statements within the meaning of Section 27A of the Securities Act of 1933, as amended, and section 21B of the Securities and Exchange Act of 1934, as amended. Readers are cautioned not place undue reliance on these forward-looking statements, which are only predictions and only speak as of the date hereof. Forward-looking statements usually contain the words "estimate," "anticipate," "believe," "plan," "expect," or similar expressions and are subject to numerous known and unknown risks and uncertainties. These risks and uncertainties could cause the Company's actual results to differ materially those indicated in the forward-looking statements.
Investors are encouraged to carefully review regulatory filings prior to investment consideration. Past performance is no guarantee of future success or that there cannot be losses or business interruption. The Company is in a rapid growth sector that may or may not continue to grow in the future and therefore poses risks that may be different than other investments. Management regularly provides news and additional information believed to be true and accurate at the time of dissemination but has no requirement to modify, comment or change in the future should circumstance change or information prove to be inaccurate for any reason. Additionally, the Company makes every effort to comply with all applicable laws.
Contact:
WMX Group Holdings, Inc.
(WMXG:OTCBB)
Public Relations
info(at)wmxgroup(dot)com