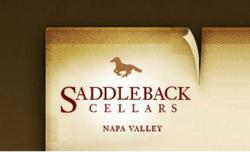 Perfect for the beginner or the connoisseur, this wine club offers a wide variety of hand-crafted, limited-production wines
Oakville, CA (PRWEB) September 06, 2012
Saddleback Cellars, a winery in the Napa Valley wine region, is announcing the releases for its third Posse Wine Club shipment of 2012. Posse is the winery's exclusive wine club, and for this quarter, members will enjoy three choice wines: the 2008 Barrel Select Merlot, the 2009 Barrel Select Charbono and the 2011 Barrel Select Vermintino.
"Perfect for the beginner or the connoisseur, this wine club offers a wide variety of hand-crafted, limited-production wines," Jessica Pfeufer of Saddleback Cellars said. "Nils, the winery's owner and winemaker, has personally selected fruit from single-vineyard sources to create just 50 cases of white wines and 100 cases of red wines for our beloved Posse members."
Saddleback Cellars offers several Posse Wine Club membership options, including Posse Two-Pack Club, Posse Four-Pack Club, Posse Six-Pack Club and Posse Case Club. Members enjoy exclusive privileges, such as complimentary wine tasting at the winery's tasting room; invitations to complimentary or discounted events; access to exclusive Barrel Select Club Only wines; and 20-percent discounts on retail wine purchases and Barrel Select re-orders. Members receive a shipment of hand-selected Saddleback wines four times per year, and each shipment includes The Posse Club Newsletter containing a note from Nils Venge, winemaker notes and food pairing ideas.
For more information about Posse Wine Club or any of Saddleback Cellars' products or services, call 707-948-6371, view the winery on the Web at http://www.saddlebackcellars.com or visit 7802 Money Road in Oakville.
About Saddleback Cellars
Saddleback Cellars is a Napa Valley winery located in the city of Oakville. Owner and winemaker Nils Venge, "King of Cabernet," produces amazing wines from the grapes grown on the estate vineyard, including cabernet sauvignon, chardonnay, pinot blanc, pinot grigio, viognier, merlot and zinfandel. Saddleback Cellars also runs a tasting room for the public to experience its wines.